The roaster's gas train can be connected to a propane tank with a few off-the-shelf items.
Note: Consult a professional gas technician prior to starting up your roaster for the first time. Always conform to all local and state regulations for utilizing commercial gas equipment prior to connecting your roaster to gas.
Your SF-1's gas train has a 1/4" NPT male fitting: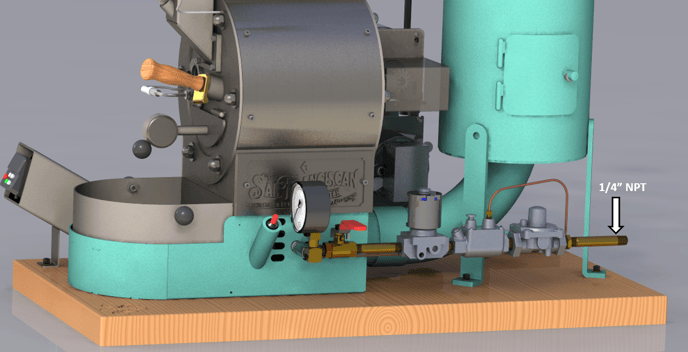 Purchase a brass adapter with one side a female 1/4" NPT thread and the other side a male 3/8" flared thread. Here is an example of the adapter. These should be available at most local hardware stores.
The propane hose has a 3/8" female flared connection that will attach to the adapter. Be sure that the propane hose has a regulator. Here is an example of the type of hose you can purchase: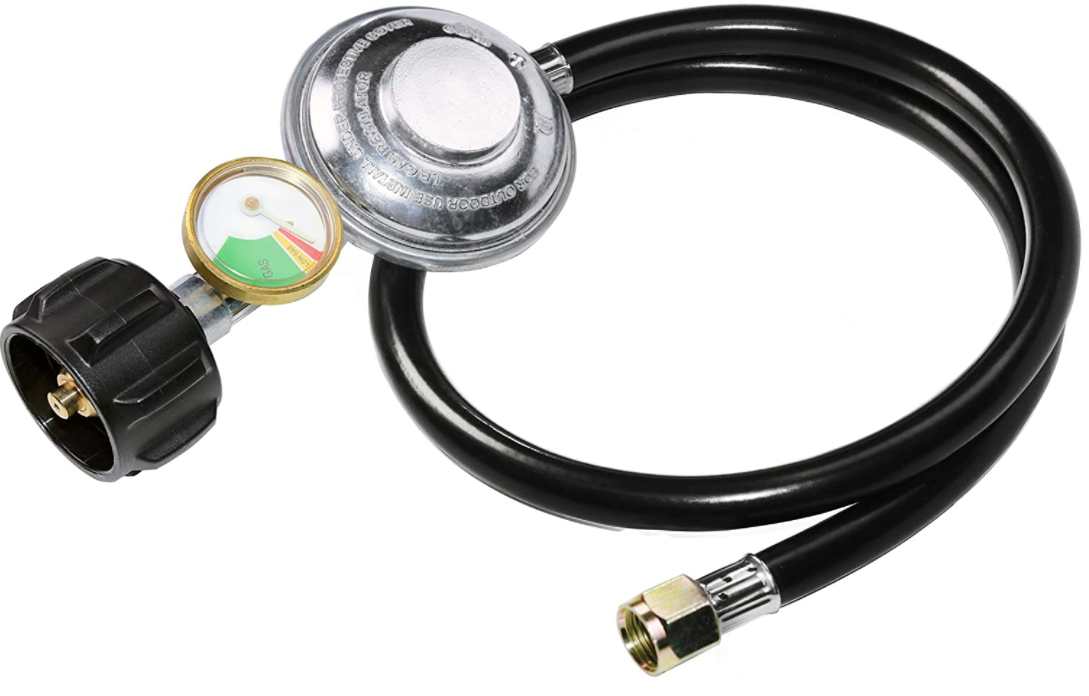 Seal the connections with yellow TFE Tape: