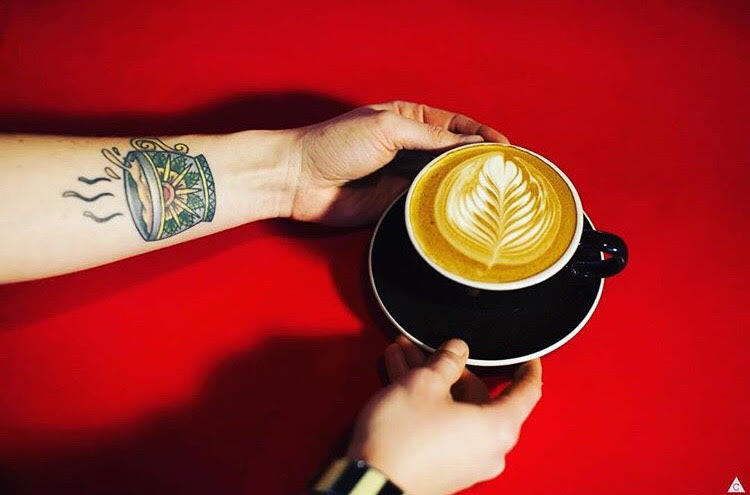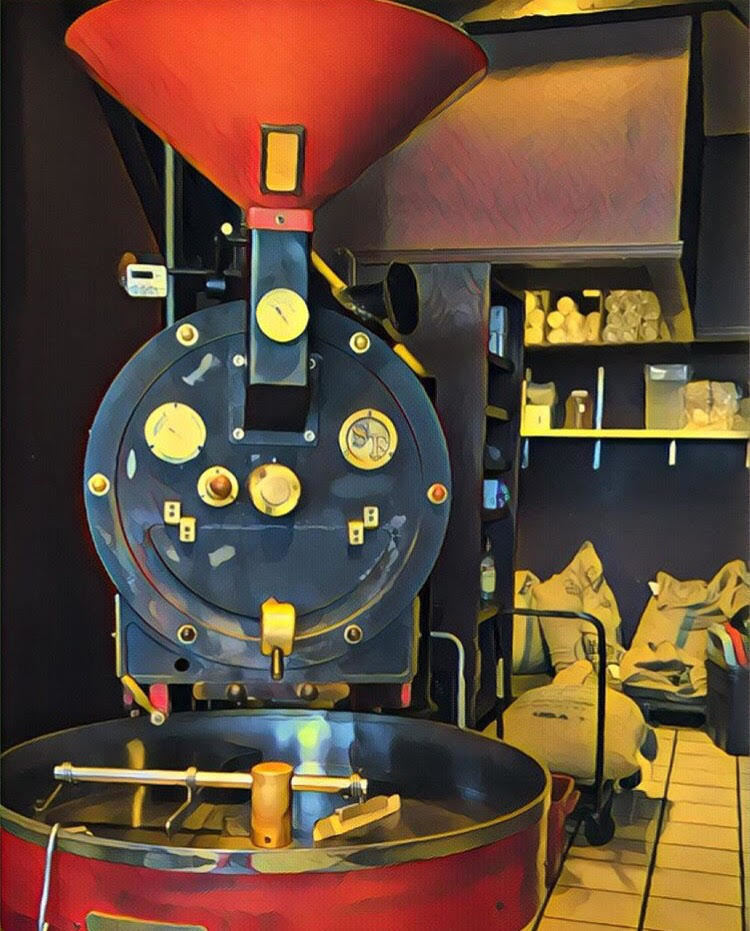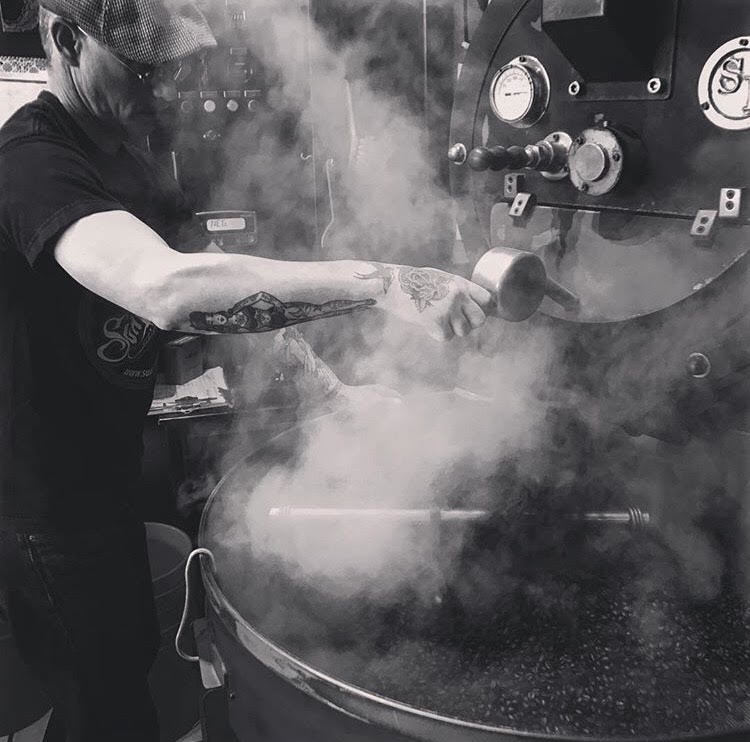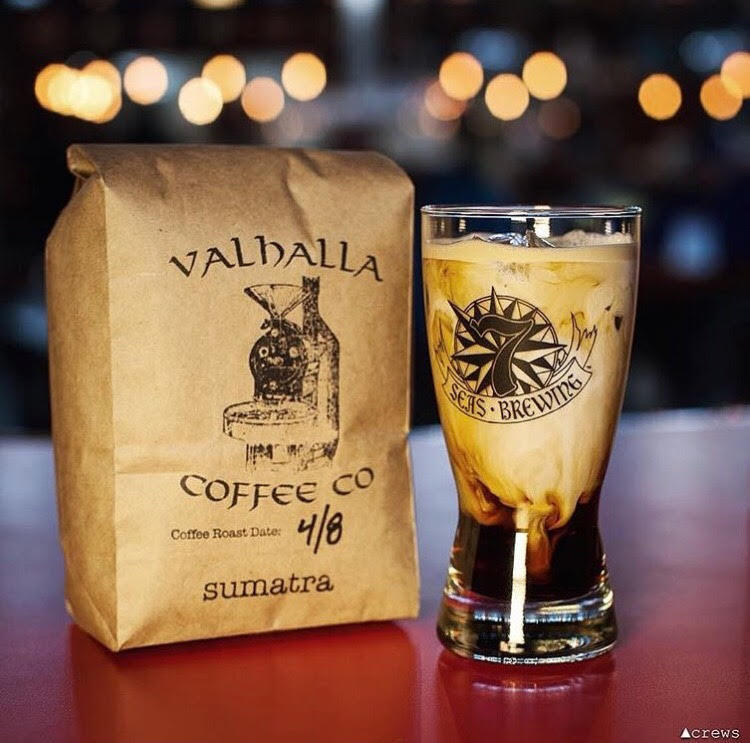 Valhalla Coffee, located in Tacoma, Washington, was originally founded in 2004 long before you heard the terms 'micro-lots' or 'third-wave' being thrown around coffeehouses. Owner, A.J. Anderson, started his coffee career at Starbuck's before learning to roast at Queen Anne Coffee, later renamed Metropolitan Market. I sat down with A.J. to learn more about how Valhalla has changed over the past 14 years.
This interview has been edited for clarity.
Can you tell me a little about Valhalla?
Valhalla Coffee started in 2004 with a [SF 25 roaster] I use now and purchased from my previous employer. I've been in the coffee business for about 25 years, I've had Valhalla Coffee for 14 years. We started with just wholesale and then moved to another location about five years in and expanded then to wholesale and retail, so we have a storefront where you can get coffee by the cup or pound. We basically do all things coffee. About a year ago now, we opened our second location which is inside the 7 Seas Brewery – it's a large brewery complex with a several-thousand square foot tap room. In that taproom is our second coffee shop with a little SF6 roaster and next to us is a little restaurant so it's a unique set up in there.
How did you come up with the name and branding for Valhalla?
In a nutshell, I always found it odd or amusing that so many companies from the Seattle-Tac area were trying to associate themselves with an Italian name. [Everyone] added an o to the end – just one of those funny things I noticed in the coffee business. When I went to create a name and a brand for my own company – I'm Norwegian-Swedish, all my family immigrated here about two generations ago from Norway or Sweden. My first name is Arvid, that's about as Scandinavian as you can get –so actually I think the name Valhalla, I was never into Norse mythology, but I think I saw an episode on the history channel on Norse mythology and thought it was a cool sounding name. I've learned more about Norse mythology since then, but it's marketable – we have a Viking Blend and a Valkyrie Blend, and it just looked good in print so that's where I came up with it.
I noticed you started back in 2004, I guess before sustainable coffee really became, I don't want to say trendy, but more mainstream?
The first start I got was in 1992. I was a senior in high school, I got a job at Starbuck's. I am the first of my family from many generations not to go to college so I got out of high school and had to get a job. Starbuck's was an interesting job, it seemed cool and trendy in the early 90s. I got interested in the roasting side of it at Starbuck's. I interviewed and got through the orientations and all that, and that was right when the Seattle roasting plant was going to completely automated systems, which I found far less interesting than the hands-on roasting and the creation of coffee. So I guess at that time, Queen-Anne Thriftway [now Metropolitan Market] – it's a very high-end bougie grocery store, and they had just opened up in the neighborhood here, this huge grocery complex, and they were roasting inside. They had that Model 25 SF roaster, which I thought was the coolest thing I had ever seen in my life, and I had to get a job there. I started as a barista, and that was my second job out of high school, and a few months later, I got an apprenticeship roasting. Sadly, the first person I apprenticed with died of cancer, and I was kind of thrown into his job.
And that's what kind of got you brought you into coffee-roasting in general?
Yeah, I got the interest at Starbuck's and saw an opening at this grocery store coffee company [Queen Anee Coffee] and it just seemed to suit me. I've always been very mechanical and hands-on with a little overactivated brain.
So you started your own place with their old roaster?
Yeah, so long story short, that company got bought out by a larger, more corporate company. And they were fazing out the in-house roasting. They had three stores, and I was based out of the Tacoma store, and I was a corporate employee so I ran their department, Queen Anne Coffee. When that kind of came about and the corporate changeover and name change, I saw an opportunity to go out on my own which was a plan I had been working on in the back of my head for a while. It was kind of fortuitous timing, so I scrounged up all the money I could and made them an offer on the roasting operation they had – so the SF roaster, a big afterburner…They accepted my offer, I came in and leased a little 400 square foot warehouse space and started just a one-man operation of Valhalla Coffee in February 2004.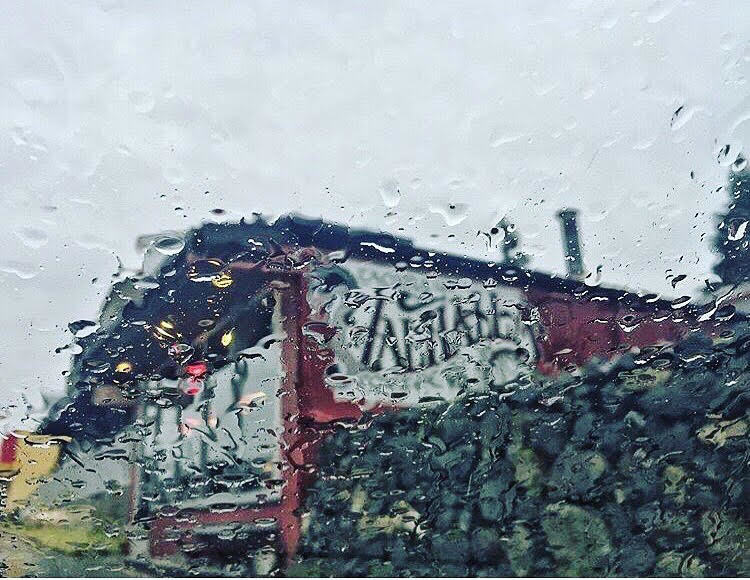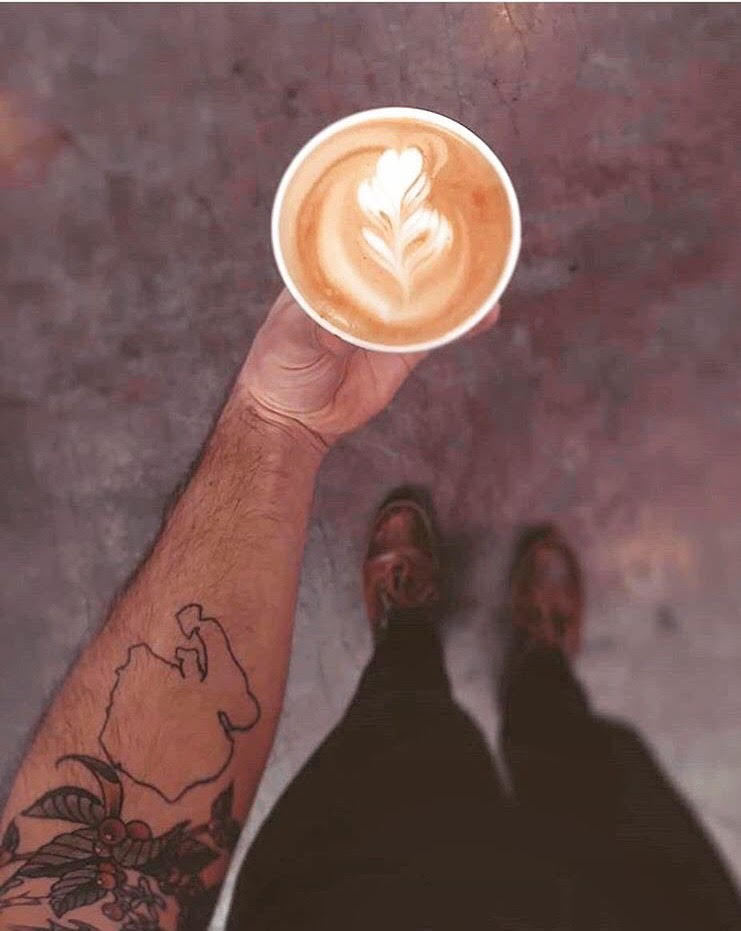 What has been the most rewarding part during the growth of Valhalla?
I guess just the growth itself going from a one-man operation, just a pie-in-the-sky dream of being self-employed. I loved what I was doing but I didn't love being employed by a grocery company. They didn't really understand a lot of what I was trying to do. So from a one-man roasting operation to a storefront, and a few employees to now two locations and fourteen employees. I've got my own private office that I pace around in and it's the only place I can find some quiet. In a booming coffee shop, I could no longer make phone calls or do anything with any peace. I basically have an apartment in the back of the building.
What is your favorite coffee you're roasting right now?
It's a fair-trade, organic Ethiopia Sidamo.
What's next for Valhalla?
I've always been an opportunist instead of forcing things to happen, I kind of just keep my eye on things. We might expand a little further…Right now it's just trying to keep the fourteen employees and two locations. We're branching out into a little more of equipment maintenance – espresso machines. We buy, sell, repair. I have a service department now; I hired a full-time service technician who's rebuilding machines. Buying some cheap, beat-up [machine], refurbing it, and selling it on Craigslist. And all of our whole sale accounts are growing, so we need to be able to service their equipment.
Valhalla will be featured on our Expo espresso bar on April 21 from 3-4 PM. To learn more about Valhalla, visit their website, Facebook, and Instagram.