Social media is important in the coffee industry, but how can roasters start using Twitter, Facebook, and other networks? It's dizzying! And urgent—nearly 80% of Americans use social media on a regular basis. How do roasting companies start using social media without losing focus on what is most important: roasting and selling great coffee? Below, a short Social Media 101, kicking off a series which will delve into more details as the months roll on.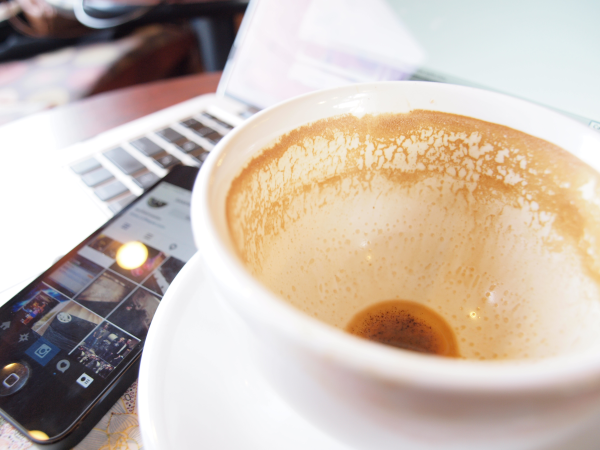 Building a Social Media Plan for Coffee Roasters
Start Simple

. One mistake many businesses make when getting started in social media is to take on too much. The list of available platforms rolls on and on—Facebook, Twitter, Google+, Instagram, Pinterest, LinkedIn (and that's just the most common ones). It takes time to succeed at social media. The best strategy is to begin with Facebook and Twitter, the two most important platforms for the coffee industry, and master those. Once you're rocking them, add Instagram. And so on.
How Often Should I Post?

 Plan on posting around 4x a day for Twitter and 1-2 for Facebook. Weekends are even more important than weekdays for reaching your following, so don't let the content drop off just at the crucial moment.
What Should I Post?

  You should follow coffee industry thought leaders and post links to news, related trivia, and events. Keep track of your accounts, and post fun references to them, promote them, and generally prove that you're not just in business for yourself. Learn the basic protocols for writing posts (when to use #hashtags, how to use @twitter handles, etc.) Add value to conversations, and you will be followed. It's that simple.


How Do I Make Time to Post?

 Count on spending regular time, perhaps 45 minutes to an hour a day, or delegating someone to do it for you. Consistency is the most important factor in making your voice heard online—especially on Twitter, if you're not reasonably aggressive, you might as
well not be present.


What is Social Media Success?

 It's easy to confuse a large number of followers with success online. While gaining followers is a strong indication that your reach is expanding, follower engagement is also important. And if you engage with your followers, they'll engage with you. It's a conversation, just like any other, merely in a different format.


While it's important to plan your entry into the social media marketplace, as a roasting company catering to an increasingly social media-focused market sector, the time is right for plunging in. By starting small & regular, entering industry conversations, and expanding your reach as you grow, you can succeed in the competitive social media world!