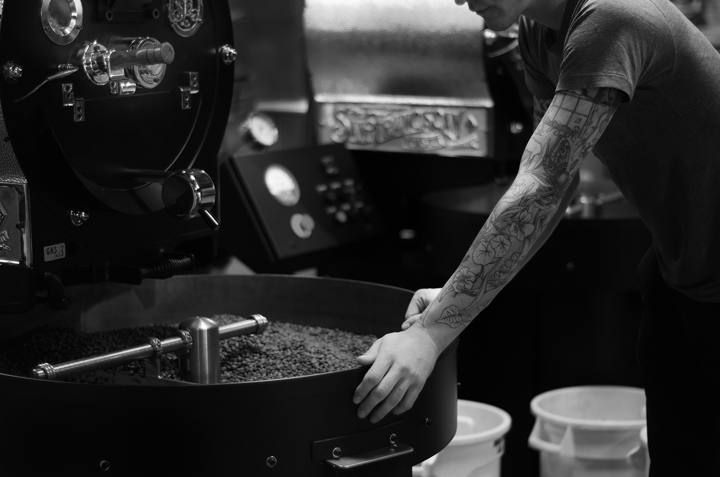 When roasting delicious coffee, nothing's more important than the type of roaster you use. Your roaster will determine how soluble, flavorful, and aromatic your coffee is. Therefore, unless you want a bland brew or blend, you should invest in a high-quality commercial coffee roaster.
If you want to elevate your coffee products with a new commercial coffee roaster, San Franciscan Roasters has you covered. Contact us online or call (775) 996-2280 to learn more about our products.
Different Types of Commercial Coffee Roasters
There are five different types of residential and commercial coffee roasters.
Drum Coffee Roasters
Regarding commercial roasting, drum coffee roasters are the most popular option. Drum coffee roasters feature a roasting cage in the shape of a drum that heats coffee beans through direct contact, known as conductive heat. For additional flavor and solubility, some drum coffee roasters also use convective heat using air or gas.
Drum coffee roasters are highly popular because you can roast many beans at once. They provide an economical and efficient bean-roasting experience.
Hot Air Coffee Roaster
The second main type of commercial coffee roaster is the fluid bed coffee roaster. Also known as a hot air coffee roaster, this machine heats and roasts beans using only convection heat, which is when you heat an object using hot air. Hot-air coffee roasters, although less widely used than their drum counterparts, are quickly growing in popularity.
Hot air roasters use hot air technology that's much more modern and exciting than traditional conductive technology. Because air is heating the beans rather than a physical object, the beans heat more evenly and thoroughly. This results in a slightly riper and tastier coffee flavor.
Electric Coffee Roaster
An electric coffee roaster simply refers to any coffee roaster that's powered by electricity. Both hot air and drum coffee roasters can be electric roasters. However, hot air roasters are almost exclusively powered by electricity, which typically makes them slightly more eco-friendly.
Gas Coffee Roaster
As with electric coffee roasters, gas coffee roasters are machines that are powered by gas rather than electricity. Once again, this could mean both hot air and drum roasters. Although gas coffee roasters are less efficient than electric coffee roasters and require the installation of a gas line, they have a few advantages.
Gas coffee roasters heat up much quicker than electric machines, and they can produce a higher degree of heat. For these reasons, some people prefer gas coffee roasters over electric ones. Contact us if you need help deciding which commercial coffee roaster is right for you.
How to Choose the Right Commercial Coffee Roaster
Now that you know the different types of commercial coffee roasters, let's look at how to choose the right one for you.
Budget
No matter what type of commercial coffee roaster you purchase, it will probably be expensive. Coffee roasters take time, material, and specialized experience to make, which results in a steep price tag. While you want a high-quality coffee roaster, it's important to choose one that isn't going to break the bank.
Size
If you're a home roaster who roasts coffee as a hobby, you don't need a huge commercial coffee roaster. However, you'll need something big enough to match your needs if you have a coffee shop or roasting business.
Ease of Use
Finally, it's important to choose a commercial coffee roaster that's fairly easy to use, especially if you're new to the coffee roasting game.
Where to Get the Best Commercial Coffee Roaster in the Nation
If you place quality above all else with your commercial coffee roaster, turn to the pros at San Franciscan Roasters. We carry a wide variety of coffee roasting machines, including many of the ones listed above. We also carry roasters of all shapes and sizes to accommodate your needs. Finally, we also specialize in custom coffee roasters, allowing you to design one exactly to your liking. Contact us online or call (775) 996-2280 to learn more or to order your commercial coffee roaster today!