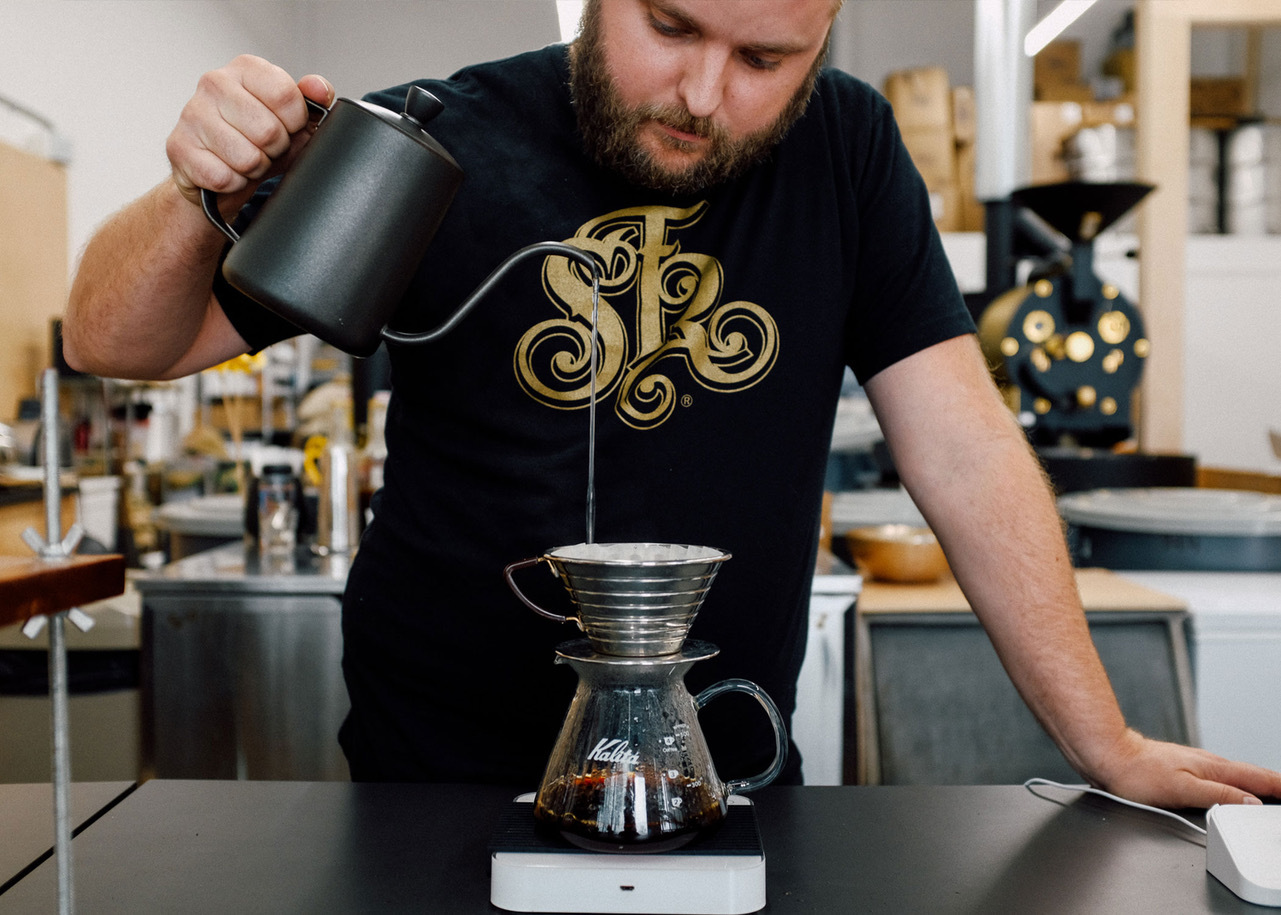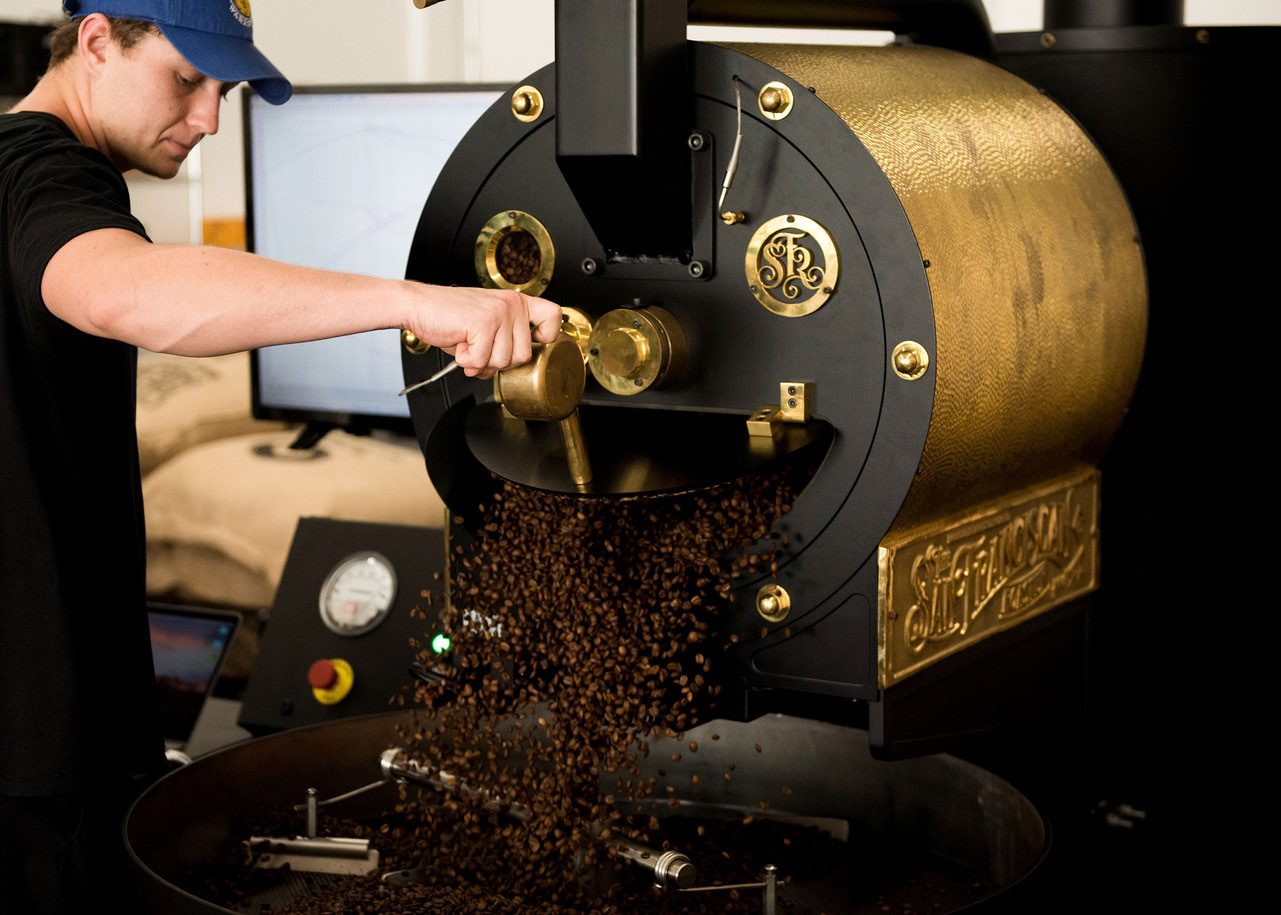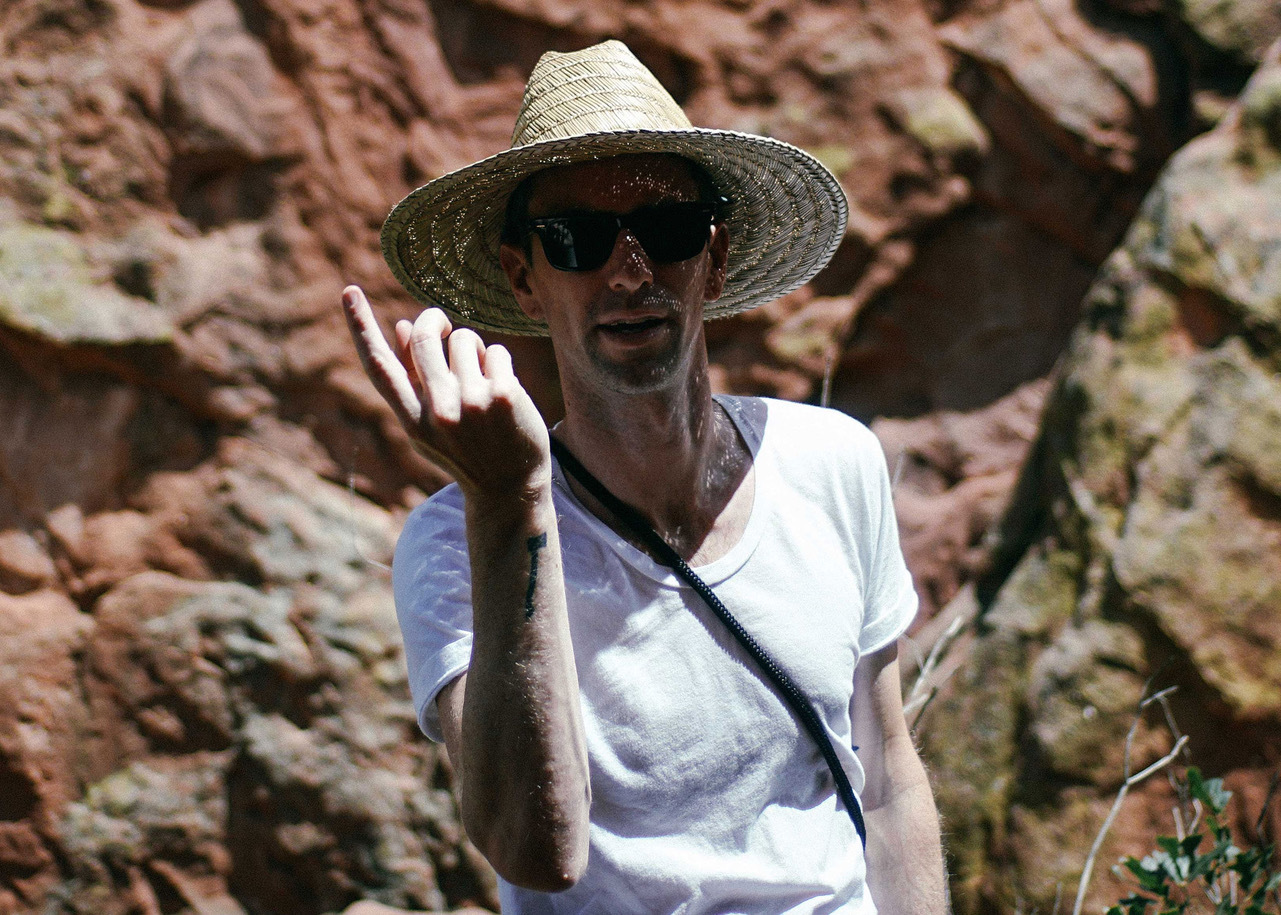 The Kookaburra, located in St. Augustine, Florida, is made up of three locations and a roastery. Through their success and growth, the company has maintained the local-centric focus that has helped make them popular with both Floridians and tourists. Inspired by his dual American-Australian upbringing, co-owner Spencer Hooker and his partner, Megan Vidal, opened Kookaburra back in 2012. Combining an American-style café with Aussie influences has helped the company develop the precision and attention to detail rampant in Australian coffeehouses. I talked to Spencer to learn more about Kookaburra's growth, green-buying policies, and their commitment to St. Augustine's community.
Interview has been condensed and edited for clarity.
You describe yourself as an Aussie-American café. Where did those Australian influences come from?
I'm actually a dual citizen. My mother is Australian, my father is American, so I grew up going back and forth. My business partner and significant other is American, born and raised in Colorado. We decided to tie in a bit of my Aussie influences using some family recipes for our Aussie pies and other baked goods in addition to the attention to detail that is found with the Australian coffee scene. Doing a cool coffee company was the genesis of the idea, and we've evolved it from there.
What made you want to bring an Aussie-style café to Florida?
We were living in Atlanta, Georgia, and I wanted to be on the coast, that's where I spent all my time growing up. I had done my undergraduate and graduate in Colorado, that's where Megan and I met. We were working our way to the coast and we had a few different places we were considering. One was going back to where my family is in Australia, and we were thinking of some coastal towns in different states. I have an aunt and uncle in St. Augustine, so we came down to visit and just loved the area. We were totally unfamiliar with the northeast coast of Florida, so we were not only really impressed with the environment, but with the people. We saw a gap in the market for specialty coffee. We quickly realized this would be a great place to try out our concept and see if it worked. We haven't looked back from there.
It seems like your shop is very community-oriented. Did that come about naturally?
We are 100% community-focused. That was our intent out of the gate. St. Augustine has a very strong tourist-based economy. In 2012, we were on the upswing from the recession, and we saw that there was a lot of domestic tourism coming back into this area. But really, we saw that there was a strong and vibrant local community that we wanted to be a part of. We thought immediately that that would be our focus. We found a great location right in the heart of historic downtown St. Augustine, and we wanted to focus on becoming a part of this local community. The tourist traffic would just simply be a seasonal influx of business. We wanted to establish ourselves as a community-centered specialty coffee shop, and that has been our approach ever since. We have four locations now, we're very much involved in the St. Augustine community through donations and community events. It's a fundamental part of who we are.
I grew up in Vegas, and living in a very tourist-centric community, it's great when you find locally-focused businesses. You can kind of feel left out of your own city when you live in that type of environment.
My hometown in Alaska, Ketchikan, is very much the same. A lot of people tend to see the tourist-traffic and think "that's what this place is about". But when you get beyond that and see there's people that live and work in these areas, oftentimes because they're catering to people from out of town, it almost makes the community stronger. People who are there year-round come together a little more. Locals here are proud of the fact that they live here. It's very gratifying to be a part of that.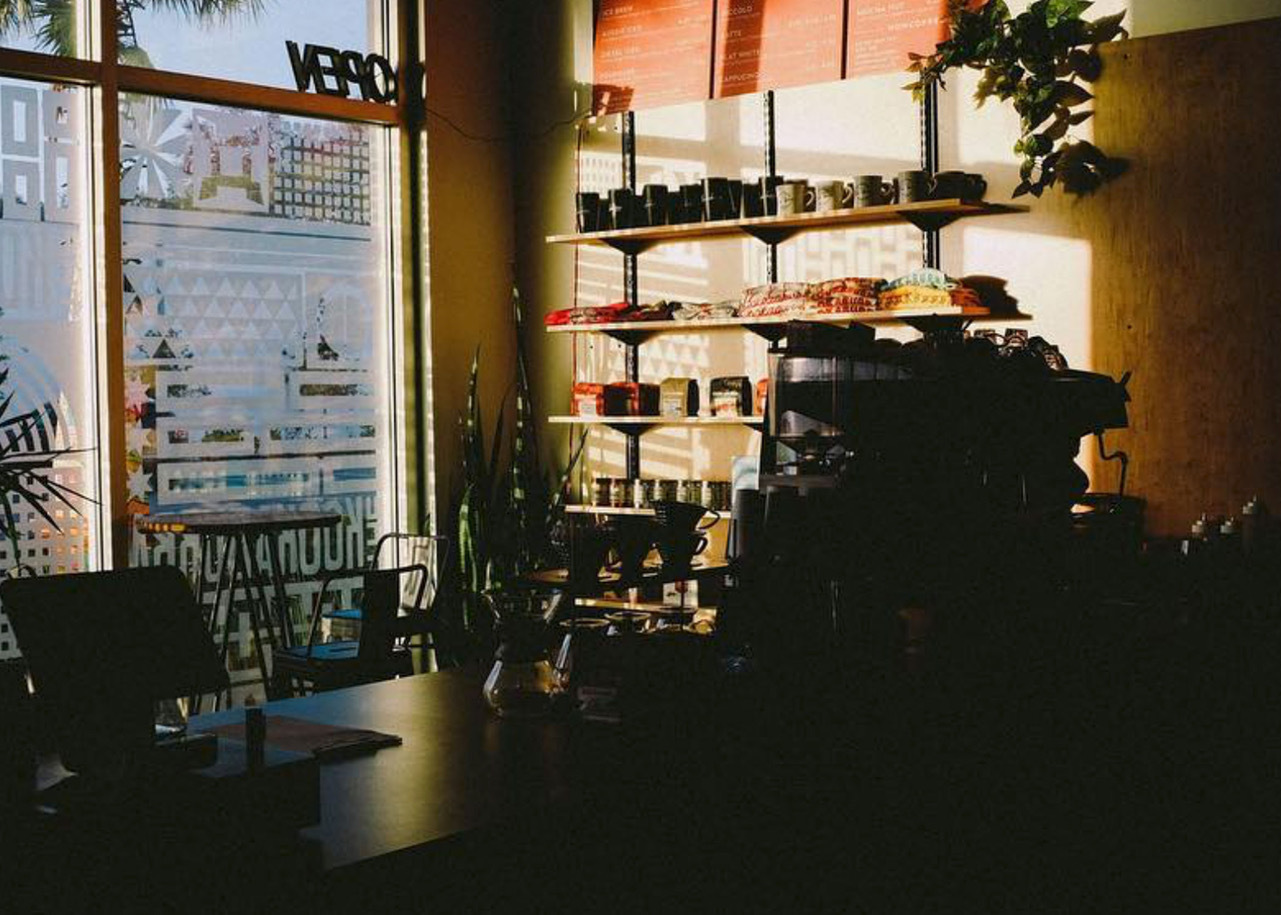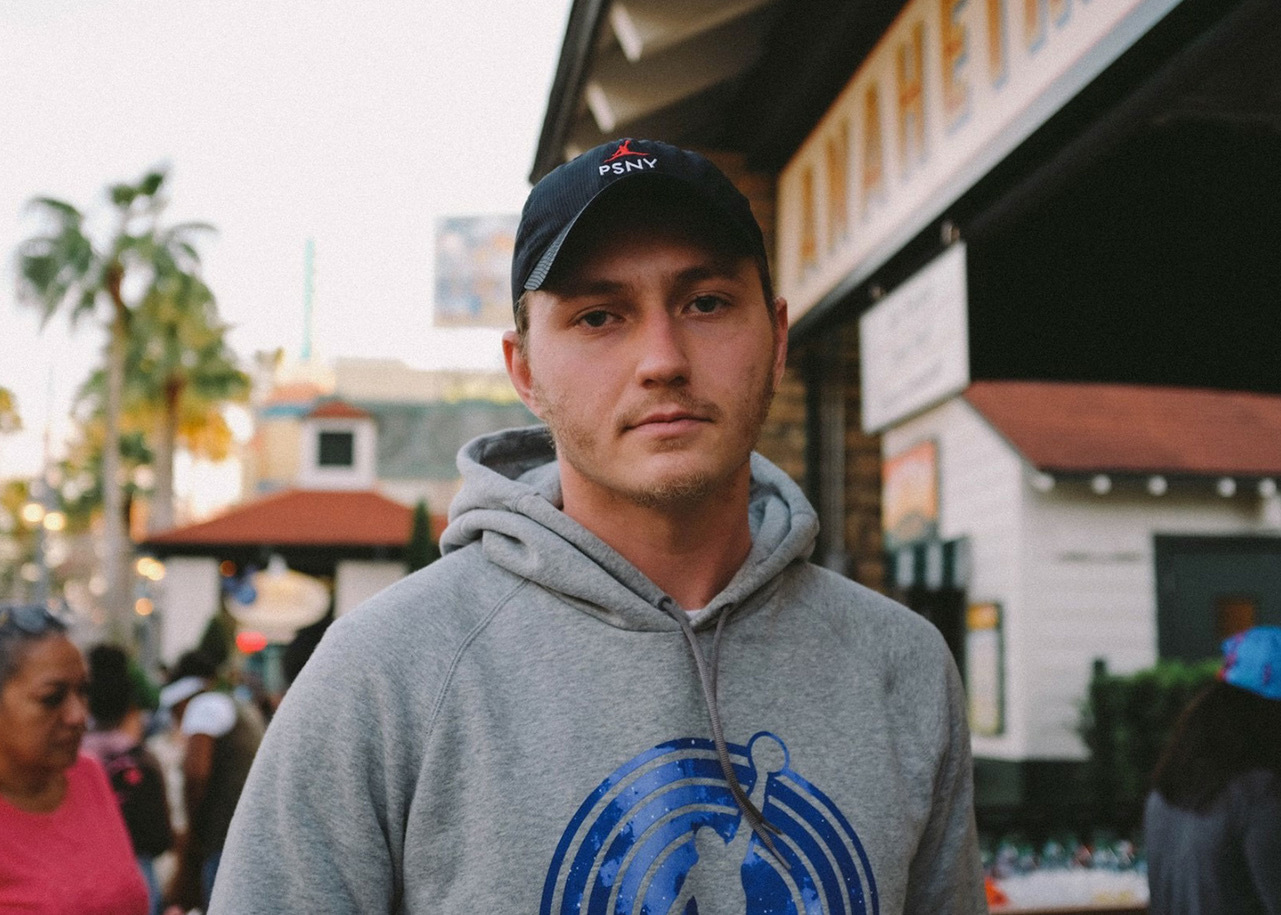 Why did you decide to start roasting your own coffee?
When we decided to open a shop, we started to look around for a like-minded roaster. Unfortunately, we didn't find one in St. Augustine. The city was in a weird transitionary period, and the local roasters who were here were going out of business or changing hands. It was a strange time for the local coffee scene, so we found Bold Bean in Jacksonville. We were immediately impressed with their product, we went out and met up with Zach and Jared. We knew right away that these guys had the same mindset that we had. They were doing what we wanted to do. We bought exclusively from them right out of the gate, and we didn't start roasting until three and a half to four years in. It was fantastic. We watched Bold Bean grow, and we got to kind of be a part of their growth, and they continued to get better with their coffee. It was a great thing for us. I told Zach at one point, "we basically have grown our business on your shoulders in a way". It was pretty neat. With roasting, the whole reason we ended up going with San Franciscan is because Zach recommended [The San Franciscan Roaster Co.] when I started shopping around for a roaster. He was like, "It's the best roaster we have used".
Was roasting for yourself always the long-term plan?
It was something we considered initially, but we realized our focus was going to be the retail aspect. We wanted to make sure our customer experience was dialed in. We were doing everything on that end to the best of our abilities first, and then we would start to look at our supply chain and slowly try to take control of that, so we can put out the exact products that we want to put out. It was the intent from day one, but we didn't want to rush it. Coming out of the gate, using an awesome roaster like Bold Bean, we knew that until we got to a point where we were fully comfortable serving their products as they should be served, we had to meet the bar with our own products. For us to roast was kind of a big step, and it was more daunting than I thought it would be, because Bold Bean set the bar so high. We took our time with that; we purchased the roaster, buckled down, and went through a lot of green coffee before we got to the point where we were comfortable with what we were putting out.
Was that mostly through trial-and-error, or did somebody have an influence over your roasting?
Bold Bean was our mentor in a lot of ways. I had talked to Zach at-length about their approach to roasting. I also spent a lot of time studying the science, just kind of getting into the nuts and bolts of everything from equipment to coffee chemistry. We gleaned as much information from the roasters that we thought were doing it right, and then that trial-and-error process seemed to go pretty well for us. It went quickly, because we were able to get so much great information from the roasters that we admired and respected.
How do you go about choosing green coffee and roasting it?
We try to make connections at origin in areas that we would like to purchase our beans from. Our first connection was in Guatemala. It was facilitated by Bold Bean, so we did an origin trip with Zach and his roaster at the time. We traveled through the Huehuetenago region and made some great contacts down there. We have some other great contacts that were facilitated by Bold Bean and just furthered the relationship. Now we try to establish strong relationships with people at origin, either farmers or people representing the farm. We visit the co-ops, sample the products, and make sure they're in line with our coffee-buying strategy. We are trying to get some time at the farms as well once we've decided that we're going to use a bean on a consistent basis in our rotation. We start to plan origin trips, try to send our employees, and build a deeper relationship with the coffee suppliers.
What's your favorite coffee that you're roasting right now?
I have a beautiful Guatemala from Acatenango. The co-op is La Asuncion. It has this beautiful, silky mouthfeel and a nice, floral body. We also have an Ethiopian Sidamo that we got from Olam, and it's a limited release. Whenever we have a coffee that is limited release, that's what I gravitate to and get a little fixated on.
Anything else?
The coffee scene in Florida is definitely growing, and it's been cool to see specialty shops popping up all over the state. It was cool to get lucky with the timing and come in to the market at an early point. The Florida scene is definitely one to keep an eye on. It's not just cold beverages, people are really developing an appreciation for proper coffee beverages.
The Kookaburra Coffee will be pulling shots at our Expo booth on Friday, April 20 from 11-12. To learn more about The Kookaburra Coffee, visit their website, Facebook, or Instagram.
All images courtesy of The Kookaburra.