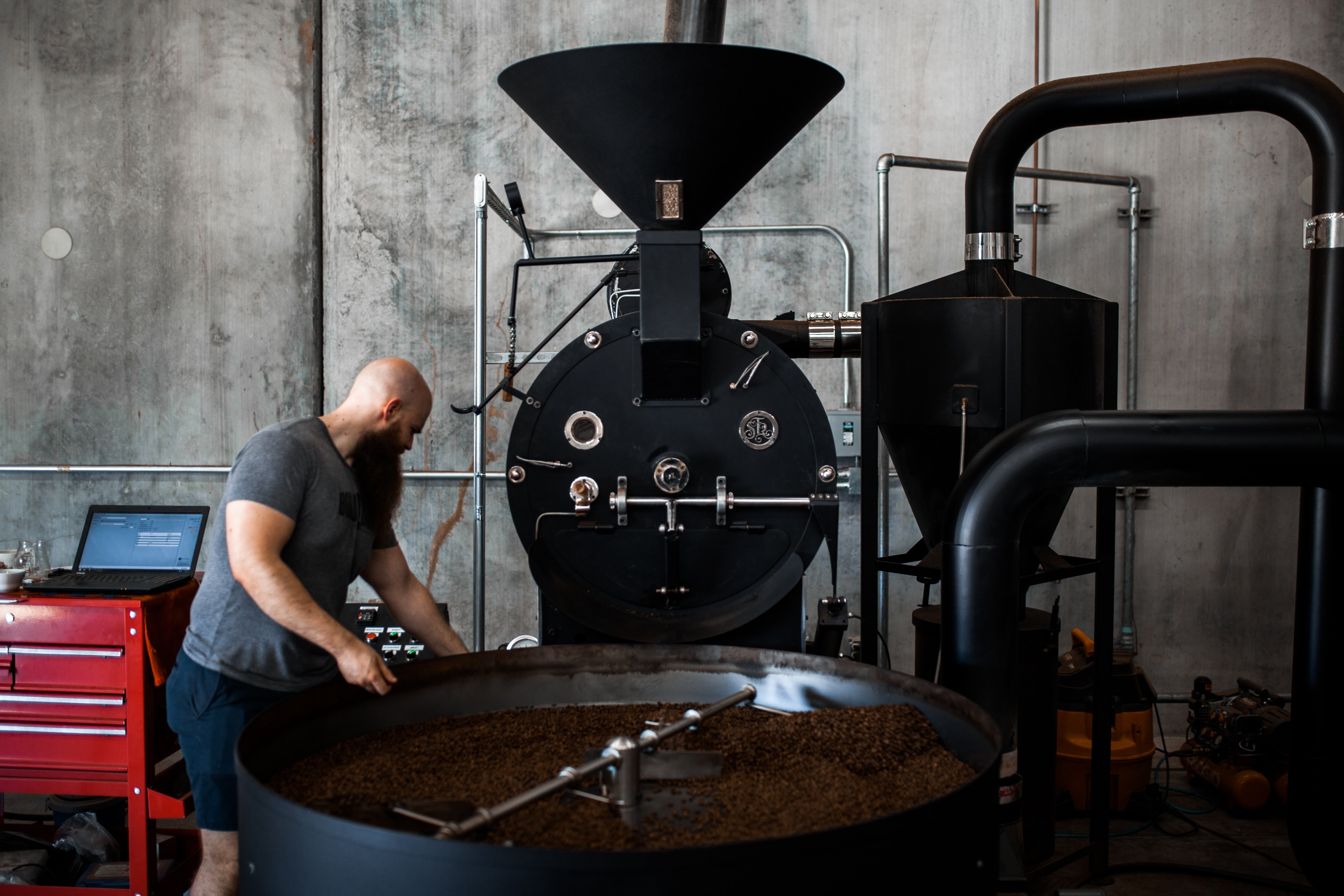 With the right coffee roaster, you can optimize the roast of a green coffee to its greatest potential. By combining passion and ingenuity, roastmasters from all around the world can create delectably original roasts that stand out from the rest. The act of coffee roasting is nothing short of an artform. Roastmasters—much like potters, sculptors, and oil painters—devote countless hours to the honing of their craft until they master it.
By employing conductive and convective heating methods, roastmasters are able to fill the coffee cup canvas with a delicious masterpiece. With each sip, the notes of flavor unravel, creating a symphony of taste upon the palate. Each roastmaster has his or her own way of roasting, of achieving their own form of perfection. At the San Franciscan Roaster Company, our roasters provide a wide variety of capabilities so you can roast the perfect batch of coffee, time and time again.
The Power of Diversity in Heat Applications
As with any art form, coffee roasting thrives on originality and precision. By experimenting and taking risks, roastmasters are able to unlock varied nuances from within the bean. Coffee roasters are artisans, through and through. They require complete control in order to use their skills and senses to the fullest. Our roasters are designed to accentuate the art and craft of coffee roasting. We offer complete control so you can reach the perfect roast by utilizing all of your senses. In fact, our roasters are among the quietest machines in the industry. This gives roastmasters the opportunity to use their senses to the fullest while roasting. When roastmasters are unencumbered by new technology or fancy gadgets, they are able to tap into the "old world" style of creation. Our roasters are meticulously designed to encourage people to successfully embrace the craft of coffee roasting.
The Purity of Heat Transfer: Convective & Conductive Coffee Roasting
The San Franciscan Roaster™ line of coffee roasters are optimized for both conductive and convective heating in order to give roastmasters as many options as possible. One may optimize the widest range of conductive/convective heat application ratios to roast coffee beans. Two roastmasters can take the same original bean and roast it using different heat applications to get a different, varied, and delicious outcome in the cup. This is what's truly beautiful about specialty coffee roasting. Whatever the case may be, our coffee roasters give you the versatility you need to roast a delicious batch of coffee by optimizing both conductive and convective heat for sweetness and clarity.
Convective heating relies on the movement of hot air within the drum roaster in order to roast the beans. San Franciscan Roasters feature both a damper and variable speed blower and more that allow you to control the way the hot air is moved and transferred throughout the coffee roaster.

Conductive Heating
Conductive heating roasts coffee beans through heat transfer between the drum and the bean or heat transfer between two beans. This way, as soon as the beans hit the drum, they begin absorbing heat right away. Our roasters have a generous thermal reservoir that conducts the amount of heat needed at a temperature that isn't too hot or cold for a substantial amount of time. Conductive heating results in more accentuated sweetness in the roast.
The Features of Our Coffee Roasters
San Franciscan Roasters have the greatest ability of diverse application of heat ratios along with great features that will help you roast great batches of coffee. Some of our most important features include:
Drum roaster for both conductive and convective heating.

We use a drum roaster where the drum is of a calculated thickness of mild rolled steel for excellent heat diffusion, providing roastmasters with maximum control

Great response time with heat applications

Our roasters provide drum rotational velocity and air flow (velocity and pressure) control. These features include pressure gauges, water dampers, and variable speed blowers, the ability to control the drum rotational velocity

Data logging capabilities

Versatile heating and cooling capabilities

The ability to control the roasting time

Easy access for cleaning and maintenance
We have a wide range of batch size applications, ranging from the SF-1 to the SF-75. On top of that, our roasters come in over 6,500 colors to choose from with either a brass or nickel trim. All of our machines are hand fabricated in Carson City, Nevada and they are made to last for generations.
Coffee Roasters from the San Franciscan Roaster Company
If you're looking for high-quality coffee roasters that provide the greatest amount of versatility, we're the team to call. Our line of coffee roasters are the best in the industry. Unlocking every nuance in the roast takes skill, determination, and a love for originality. For this reason, we have partnered with Bald Guy Brew in order to teach the art of coffee roasting. By partaking in the hands-on roasting classes at the Coffee Roasting Institute - Blue Ridge Campus, you'll be able to become an expert roastmaster. Check out our premium coffee roasters online and feel free to contact us today to learn more about what we have to offer!