Avoca Coffee was established three years ago in the historic Near Southside district of Fort Worth, TX, the project of childhood friends Garold LaRue and Jimmy Story. "I'm a fifth-generation coffee grower," says Garold, "and at eighteen when I started working, I decided to become a barista. I've been in coffee ever since—seen part of the 2nd wave, the 3rd wave, and the birth of the new wave, whatever it is." Living with his coffee-farming family in Nicaragua until 1985, when the family escaped the revolution to Fort Worth, Garold has a unique perspective on coffee.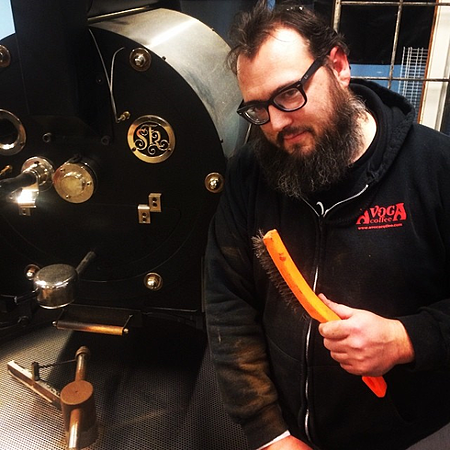 Garold chose San Franciscan because of its consistency, he says, and because he knows that Lucile, his SF25, will deliver batch after batch without going AWOL. (Avoca's SF1 is named Andromeda, after the sci-fi show.) Roasting for the café, as well as wholesale accounts in a wide variety of venues, Garold says he cranks out about a pallet of coffee a week.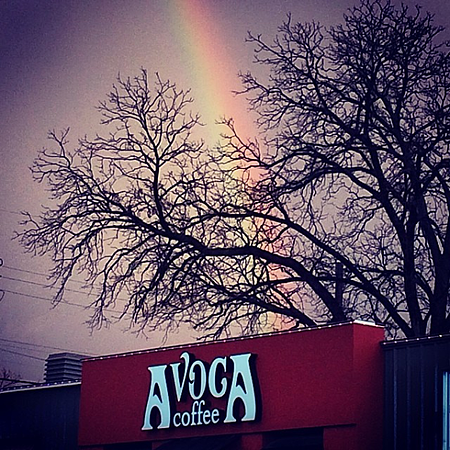 When asked about his roasting philosophy, Garold says, "It's about bringing consistent excellence. Doesn't have to be tiny, weird coffee lots—what we're doing is saying, 'here's something that's tasty and accessible.' That's my biggest thing—let's be consistent with excellence. My baristas work very hard and we do the same at the roaster."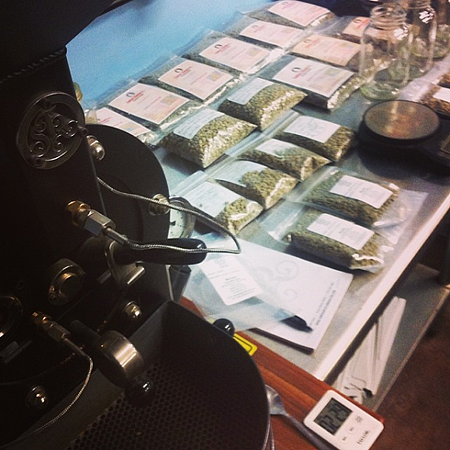 Garold loves drinking espresso, and in a unique Texan perspective, loves cold brew coffee. "Being here in Texas, it's a necessity. When it's hot outside, you want something tasty and crisp." He's particularly enjoying an Ethiopia micro lot right now, as well as some great coffee from Thrive Farmers.