In her mild demeanor and her obvious passion for coffee and community, Christine Herman Rusell embodies the qualities of Case Study Coffee that have seen the business grow from a single espresso cart in 2005 to a soon-to-be three-location coffee establishment in Portland, Oregon. She looks around the spacious downtown location, at the tables full of students chatting and business-people glaring at their laptops, and says, "I just try to choose great coffee and not mess it up, so I can make my baristas' lives easy."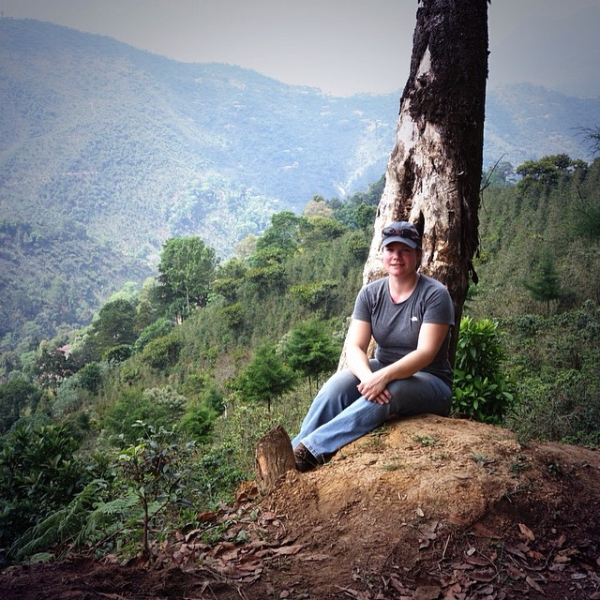 Christine and husband Wes Russell started their business back before the explosion of micro roasters in Portland, with an espresso catering business called Espresso Arts Catering, using Stumptown Coffee and two of the first twenty La Marzocco GS/3s in the country. Eventually landing a semi-long term regular gig, they realized how much then enjoyed serving the same customers regularly and started looking for a space.
Landing in what was then a far suburb of Portland, Christine and Wes opened their Sandy location--another capacious space--and started the long process of building a name and a following for their coffee and their culture. Christine roasts Case Study's coffee at a local coffee collective run by local coffee pillar Trevin Miller at Mr. Green Beans. She does up to 4 test batches of each coffee on Case Study's SF1 to develop roast profiles she can replicate.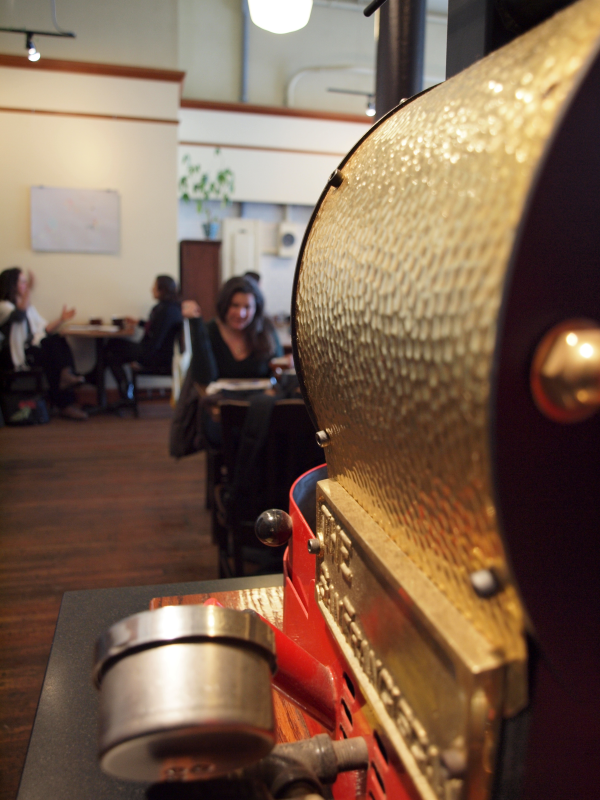 Christine and Wes became acquainted with The San Franciscan Roaster during training at Willem Boot's school, and purchased their fire-engine red SF1 shortly thereafter. Christine says she has a blast with her little San Franciscan--" It's quick and zippy and turns on a dime. It's so responsive!" 
Christine, Wes, and their 18 baristas have lots of plans for the future, which is only right for such a dynamic coffee business. These plans include a new location and training space, more direct coffee sourcing, and even more customer education than they already perform. (And for those Portlandia fans of us, Carrie Brownstein has made it clear she's a fan of the cappuccinos here...)