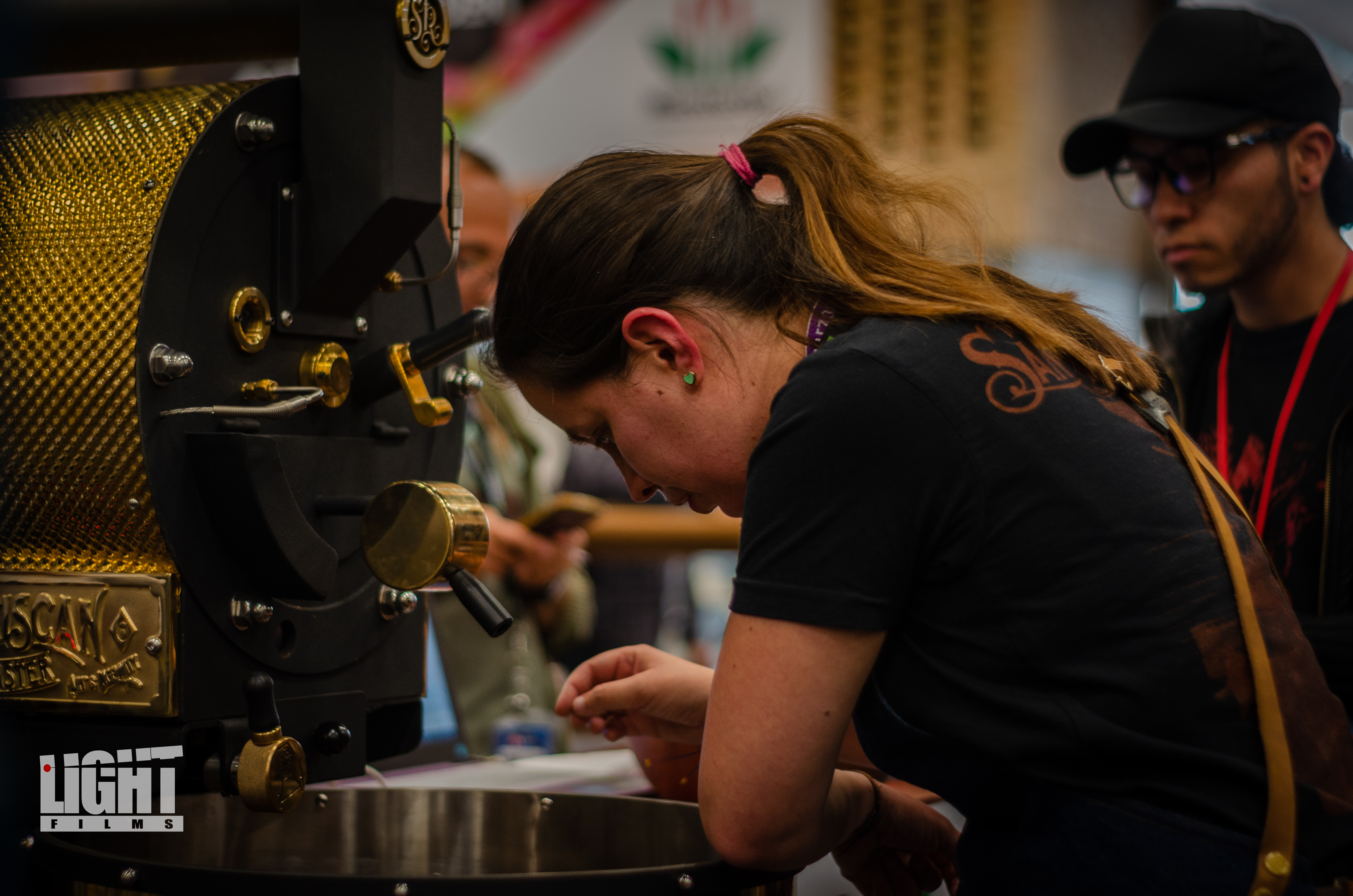 We all know Colombia as one of the largest coffee growing regions in the world. However, not very many know about its developing and rapidly growing coffee roasting industry. While Colombia is highly regarded for their green coffees and farming practices, there is a common misconception that origin countries can't roast.
Luisa Fernanda Quintero is changing that notion. As the winner of the Colombia National Roaster Championship, she has plenty of credibility under her belt. Quintero is the head roaster at Liberatrio Coffee, a roastery based out of Bogotá. Roasting on a San Franciscan SF-6, Quintero spends her days developing roasts and perfecting her craft. "I'm proud to say that day bay day, the Colombian coffee scene has been growing and becoming more sophisticated; we are not only recognized for growing very good coffees, but also for roasting, preparing and serving them with high-quality standards".
I sat down with Quintero to talk about her journey in the coffee industry, Libertario's coffee philosophy, and her Colombian National Roaster championship title.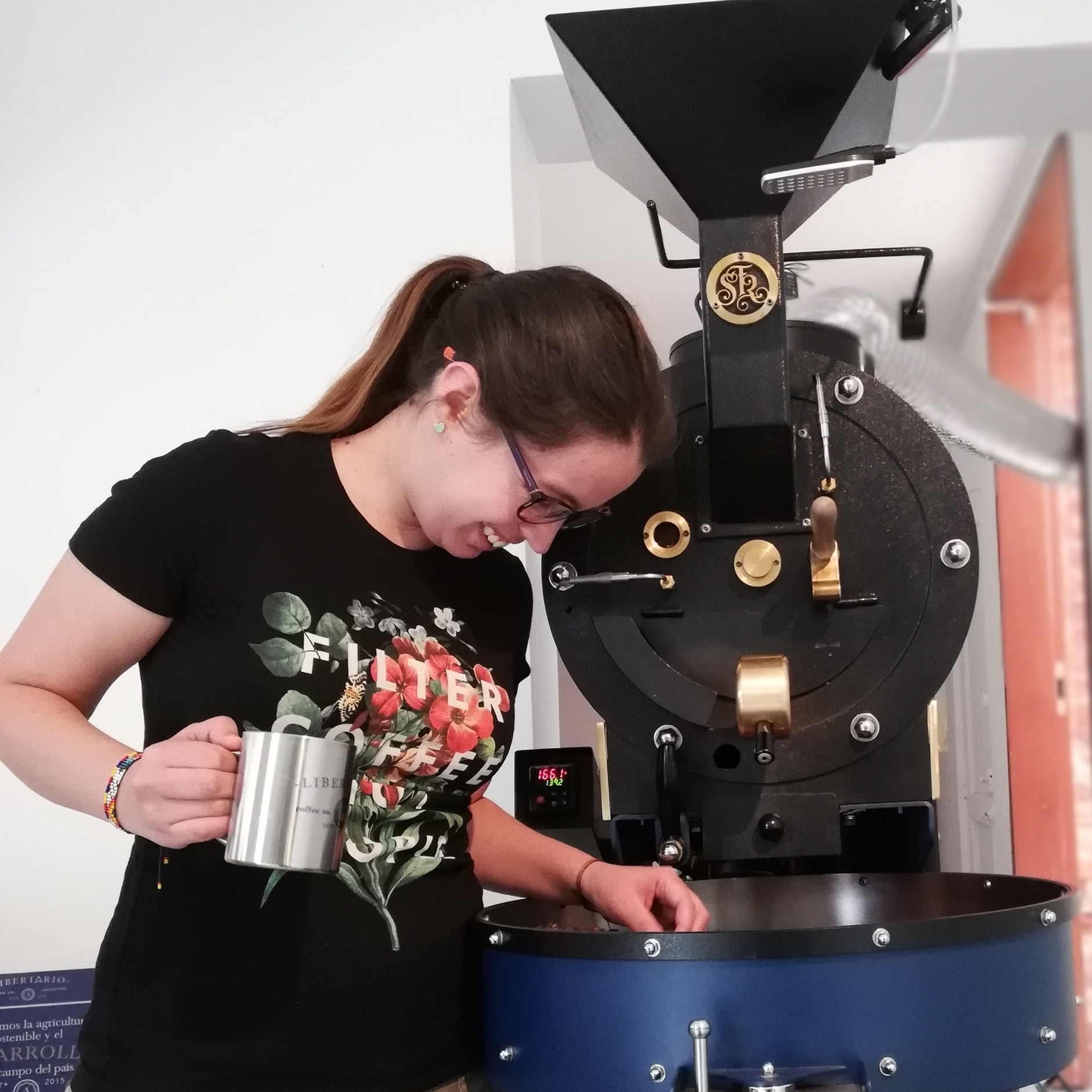 This interview has been edited for clarity.
Can you tell me about the company you work for?
Libertario Coffee Roasters is a specialty coffee roasting company in Colombia that exclusively roasts coffees from La Palma & El Tucán for the Colombian market. Libertario was conceived as a quality-driven roastery that could offer Colombians the very best of Colombian coffees, those that have achieved the highest reputation in specialty coffee markets around the world, while contributing to raise the awareness of the importance of supporting, from the cities, innovative, sustainable and impact-driven agricultural models.
What is the Colombian coffee market like?
Colombia as a coffee growing country, reflects a failure in coffee consumption since we focused on the marketing of coffee and the coffee that was left in the country was not of good quality. But, during the last ten years we have seen that new ones are emerging trends to boost the increase of coffee consumption and especially of special coffee. Today we already find coffee shops that work directly with coffee growers, roast their coffees, and market high-quality coffee.
How did you get started in the coffee industry?
I come from a traditional coffee farming family in Concordia, Antioquia. I grew up exposed to coffee production. When I graduated from my studies in International Business Administration, I ended up working at a coffee exporter in Medellín where I was able to connect the dots between coffee farming and coffee drinking. During that journey, I became more and more interested in the roasting stage. I had my first roasting experience at Trilladora Union - coincidentally using a San Franciscan SF-1 - and since that moment on, I decided to become a roaster. It's been nine years and I've had the chance to learn about different coffee cultures, visit cafes in other countries and make great coffee friends.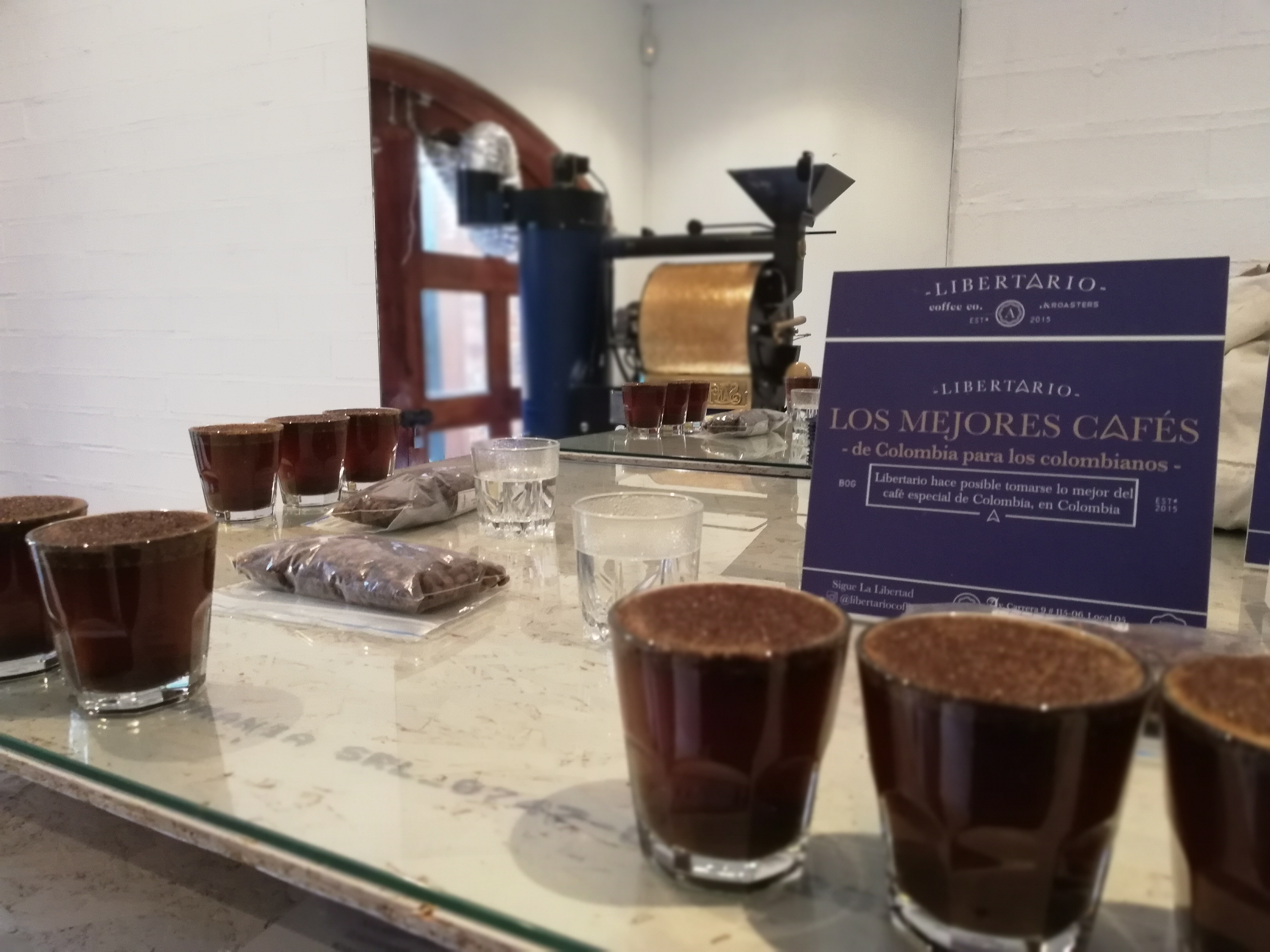 Can you tell me about the coffee you roasted for the Colombian National Roaster's Championship?
For both rounds, the coffee was a Caturra from Nariño. For the first round, the processing method was Washed and for the second round, Honey. It was a complex coffee because the beans were big and dense and I don't roast this origin very often.
However, what I enjoyed the most during the competition, and represented a real challenge, was having to come up with a description of the sensory profile without having tasted the coffee, relying only in my knowledge and experience.
How did you create the description of the sensory profile without even tasting the coffee?
The description of the coffee was achieved thanks to the knowledge I had about the variety, the cup profile of the department of Nariño, and complemented with the type of wet mill that was honey. Unify all these variables, plus the roasting curve, to develop the cup profile.
Was this your first competition? What was the experience like?
Yes, this was my first time competing and I assumed it as a personal challenge. It was an opportunity to test my knowledge and contribute to putting a spotlight on the roasting scene in Colombia. It was definitely an honor to participate and win the first competition of this category in Colombia.
Why did you start competing in roaster competitions?
After nine years as a roaster in Colombia, this was the perfect opportunity to test my skills on both personal and professional level to reassure myself how much I've learned and grown in my career.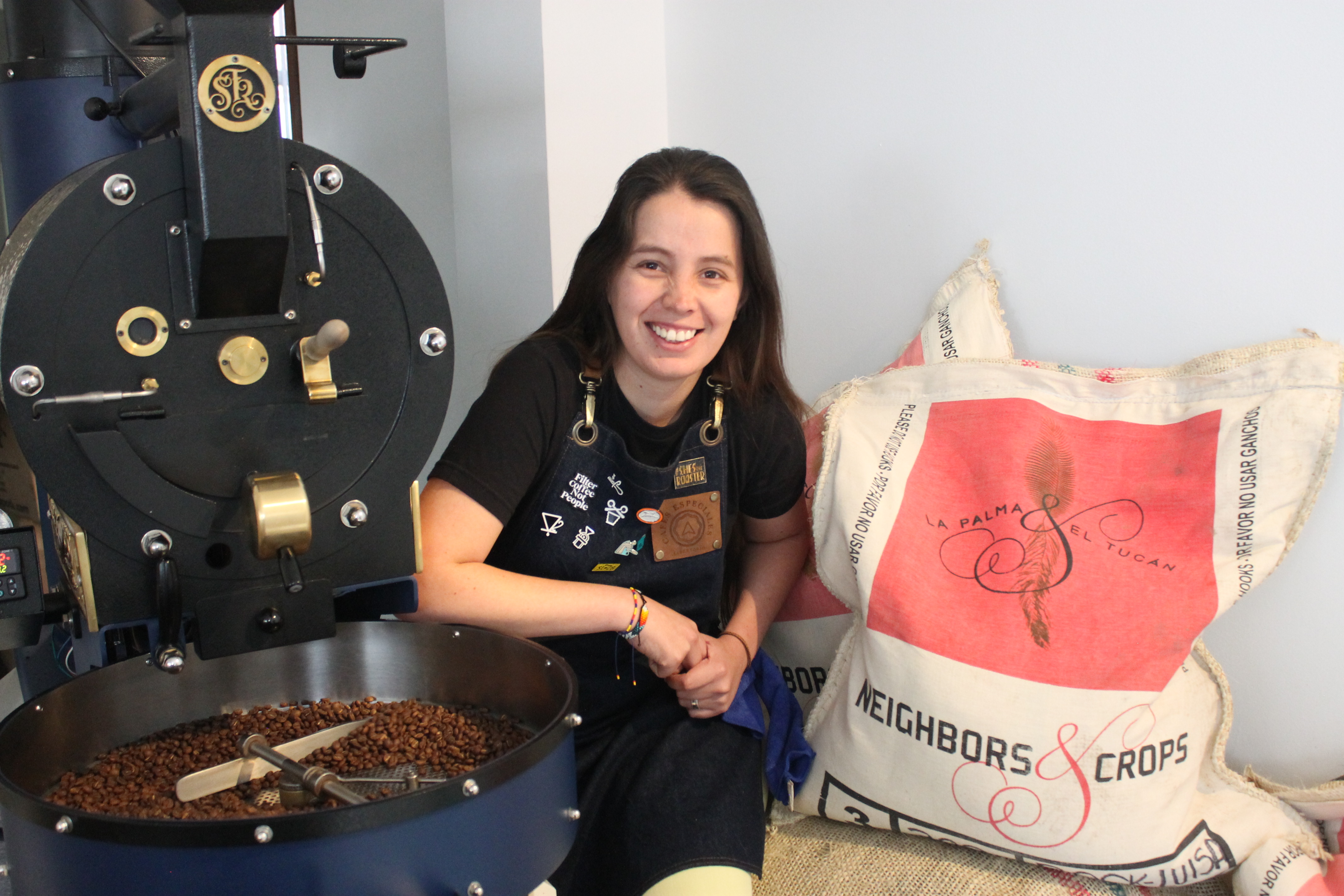 Is there anybody who inspired you or mentored you?
Because there are so many people involved in the coffee chain, it's easy to find people who inspire, guide and help you become a better coffee professional.
When I started my journey in the specialty coffee industry, I was fortunate enough to work and learn from a great woman and leader, Cristina Garcés. She taught me to love coffee and that the history of coffee is dynamic and is written day after day.
Elisa Madriñan, co-founder at La Palma & El Tucán and Libertario Coffee, has been a great inspiration of how women can raise their voice and play an important role in the coffee industry.
Sara Ovalle, my friend and skilled barista, from whom I have learned and shared the passion for coffee.
Felipe, my husband, whom I met thanks to coffee and has been a fundamental support and guide throughout my career.
And last but not least, the team at Libertario Coffee Roaster and La Palma & El Tucán; they have all contributed to my growth as a roaster and for that I'm grateful.
Is there anything else you would like to talk about?
For me, working in coffee in Colombia is a privilege especially in my case; I daily roast, in my San Franciscan SF-6, specialty coffees produced by La Palma & El Tucán. I know there are roasters around the world that wait up to a year to have the chance to roast these coffees.
Thank you, Luisa!
To learn more about Libertario Coffee Roasters, visit their website.