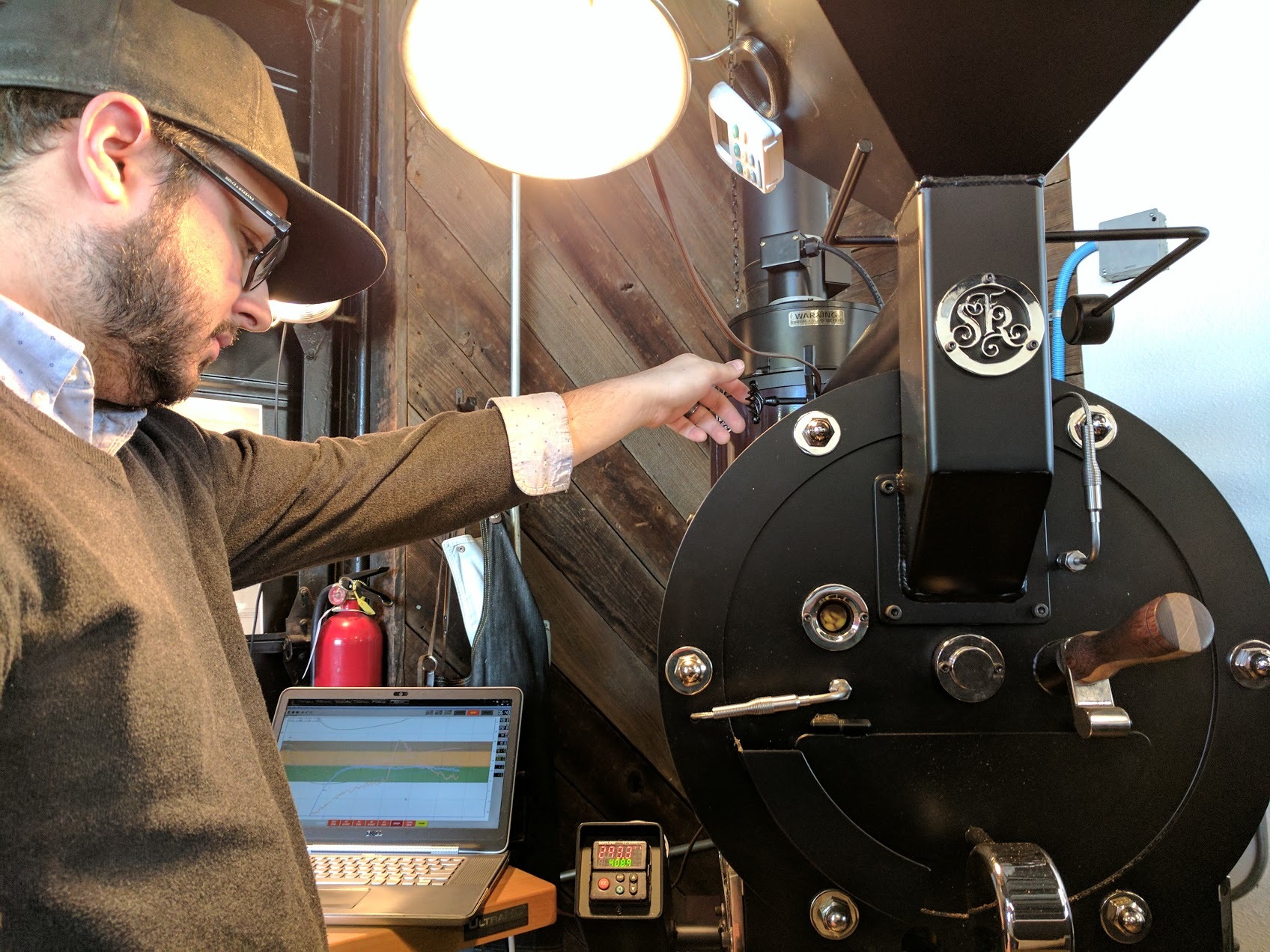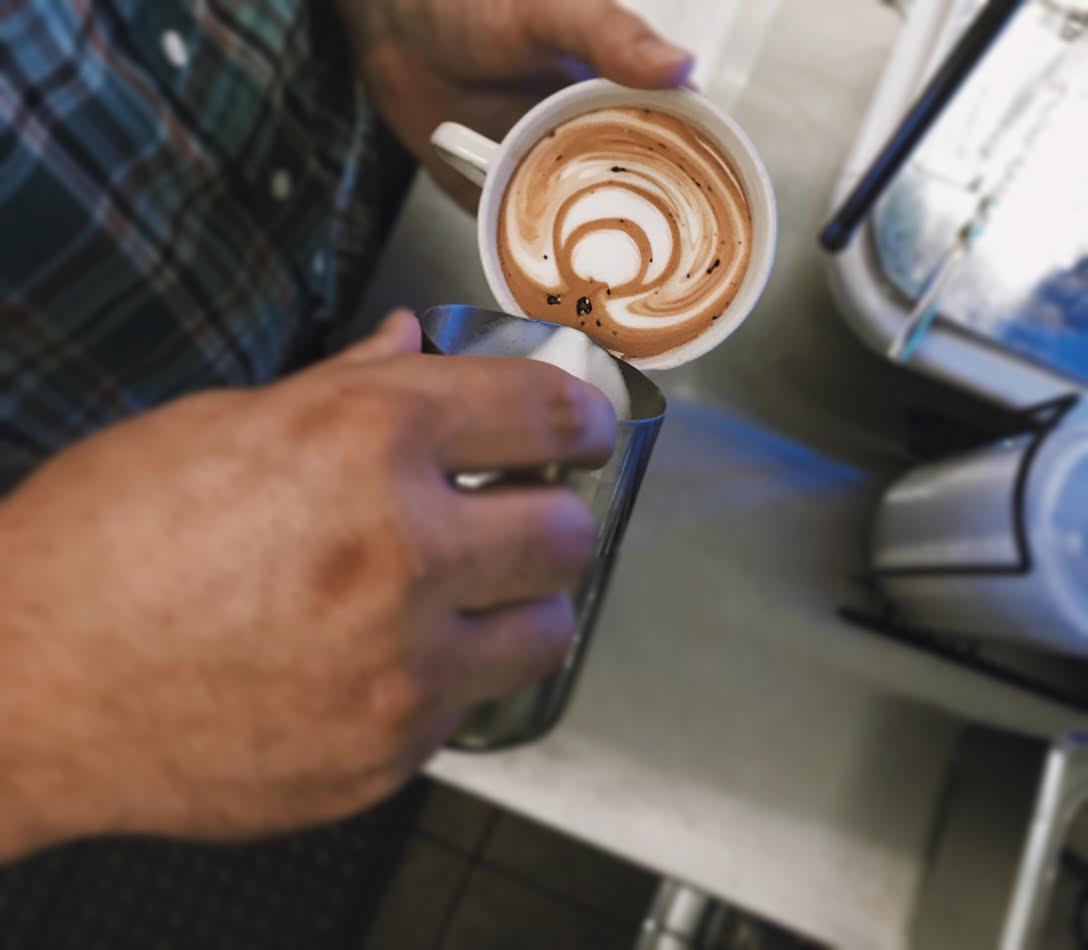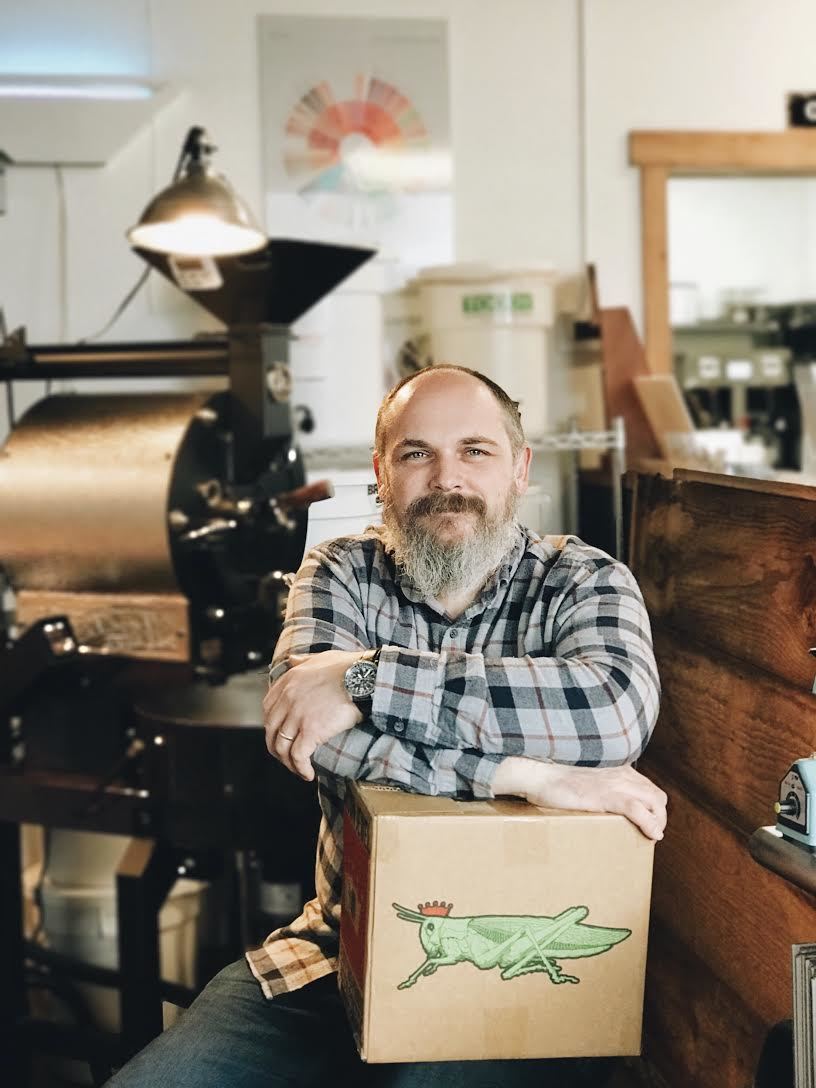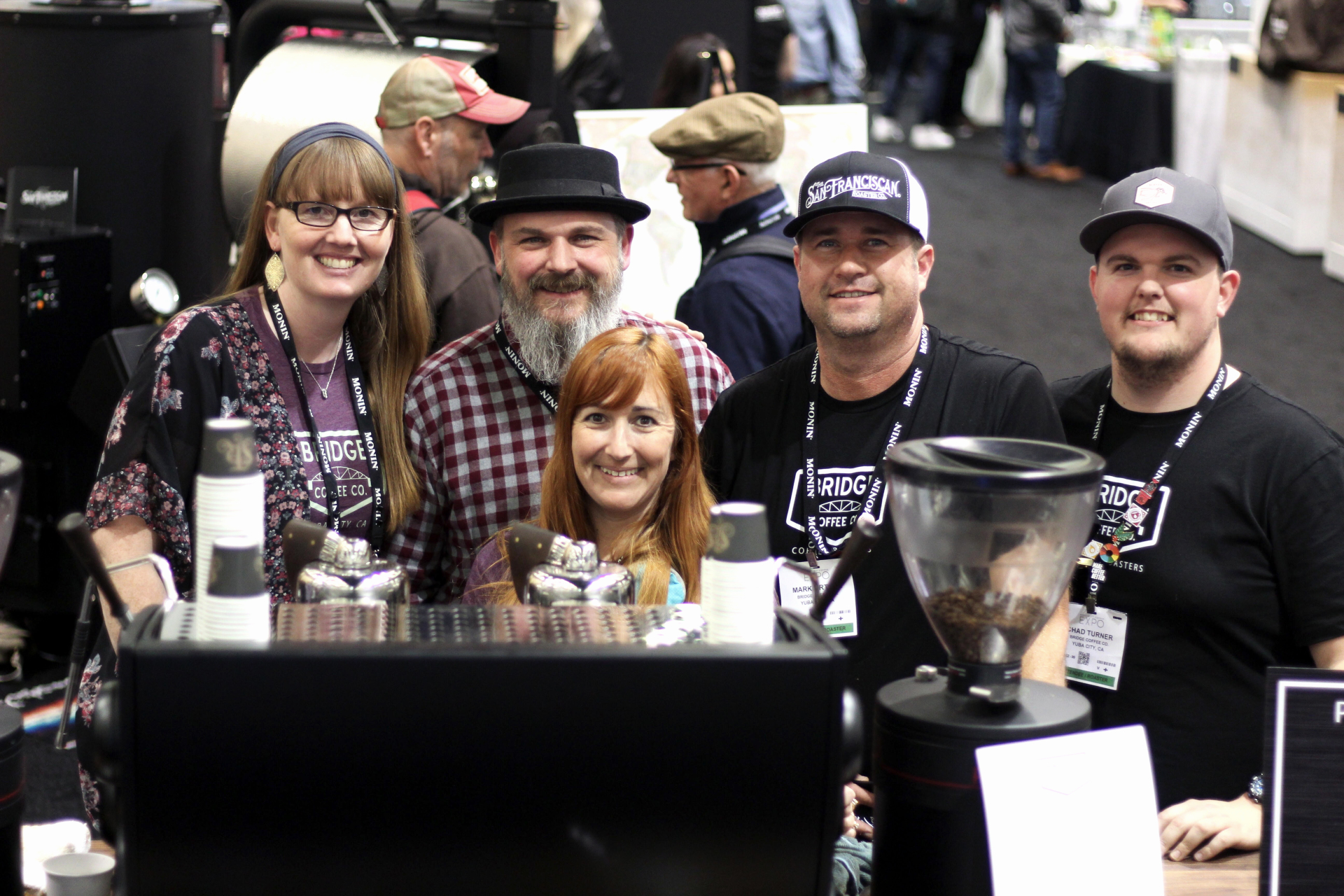 In the small town of Yuba City, California, Bridge Coffee Company has been making strides in the industry. As the city's first third-wave specialty coffee shop, the company has had to take on the difficult task of teaching consumers about the art of craft coffee and roasting. Bridge Coffee's goal is to help shrink the gap between farmers and consumers. Located in a refurbished 1960s gas station, their space is bright and home-y, with their plum-colored SF6 fitted in the corner. The shops owner, Tim Styczynski, initially began roasting as a hobby out of his home; he later bought a roaster and worked in his garage under a cottage food permit. A few years later, he and his family decided it was time to expand. They transferred their roasting facility into their current space, and they are now in the process of opening a new location in Sacramento.
The Bridge team pulled shots of espresso at The San Franciscan Roaster booth this year at Expo. Their espresso, a blend of Brazil, Colombia, and Sumatra, is syrupy and bright with a balanced finish. The company is familiar with working on Slayer Espresso machines, and they have perfected their craft in brewing as well as in roasting. I talked to Tim to learn more about the company, its origins, and how they are introducing specialty coffee to a new market.
Interview has been edited and condensed for clarity.
Where does the name Bridge Coffee come from?
I purposefully named the company Bridge Coffee, because I feel like the roaster is the connection between consumers who love coffee and producers who spend all year long grooming and growing the special crop. Having the connection between the two sides of the coffee world is really special to me. The name also symbolizes where I am to where God wants me to be.
Your space is in a refurbished gas station. Why that space?
It kind of chose us. I started on a cottage food permit, and it was a great way to get introduced into the process. Finding the space was challenging, and our garage ended up working out great. Through the farmer's market and doing more wholesale, we could see our bills starting to exceed our cottage food permit. The café was originally started by the people who built the gas station back in the 60s, and the daughter of the original owner had renovated it. I had approached the new owners of the café about selling our coffee, and we were overpriced for what they were doing, but they came back and said, "We think you would be much more successful at this". I needed to move out of the garage, so I moved out of one garage to the next.
You have over 15 years of roasting experience. What has changed?
To the average consumer, they know no difference that I've been burning a coffee bean since the mid-90s, but it did really help me get well-prepared. I suppose just the hours of spending time on the different apparatus to try to get our coffee bean brown helped me understand heat transfer really well.
Can you tell me about plans for your new location in Sacramento?
That was another one that kind of landed in our lap. We had been wanting to expand, and we made no secret about it, but we don't want to go broke doing it. You see a lot of folks putting up flagship shops that are a quarter or half a million dollars worth of installation, and we just don't have that kind of capital to work with. Nor do I think it's all that wise on how to introduce your product. This opportunity came up from one of our customers, a real estate agent who was looking out for one of his customers that needed to have an operator for an existing café space. It was a nice café that just hadn't had an operator for a little while, and they made us a tremendous offer. They are creating a turn-key café for us to move in to so they can have an operator. The benefit there is that they have tenants and a building that they want to take care of really well, the benefit to me is that it's in Sacramento and surrounded by neighborhoods, but there's no café within a seven-minute drive. We have our work cut out for us to let the neighborhood know we're there. We're installing a Slayer Espresso, Compak grinders, a Curtis batch-brewer, and I have this amazing team to run the shop.
How has the community in Yuba City embraced specialty coffee?
Well, they didn't know about it. The closest thing to a mom and pop, independent café is in the adjacent town of Marysville. Nobody is really celebrating the craft of coffee. There's a couple of home-roasters trying to spread the word and some Whole Foods that have cafés in them. We're the first commercial coffee roaster in Sutter County. It has been a fun challenge, but letting the community know that there's something unique and special about coffee has been a wonderful experience. It's slow, and we have since had another specialty coffee shop open up. Their collaboration with us, having latte art throwdowns and having a great relationship, is starting to make some inroads just by having some friendly competition. People are starting to notice there's something different.
Is that how you have been educating customers?
Absolutely. I'm passionate about coffee, so I want the product to be good, but I also have been blessed with a phenomenal team of people that care about people. I think that's another part of specialty coffee. We are so relational in how we care about this environment, and it's very personal. We're talking with our customers about what it is that we're doing, and they're hearing about us around town. People talk about us, and it makes our hearts smile. Our baristas are new to the culture as well, because they haven't had a lot of exposure other than that they sought it out. They have blossomed in their joy for coffee and what they can do with it.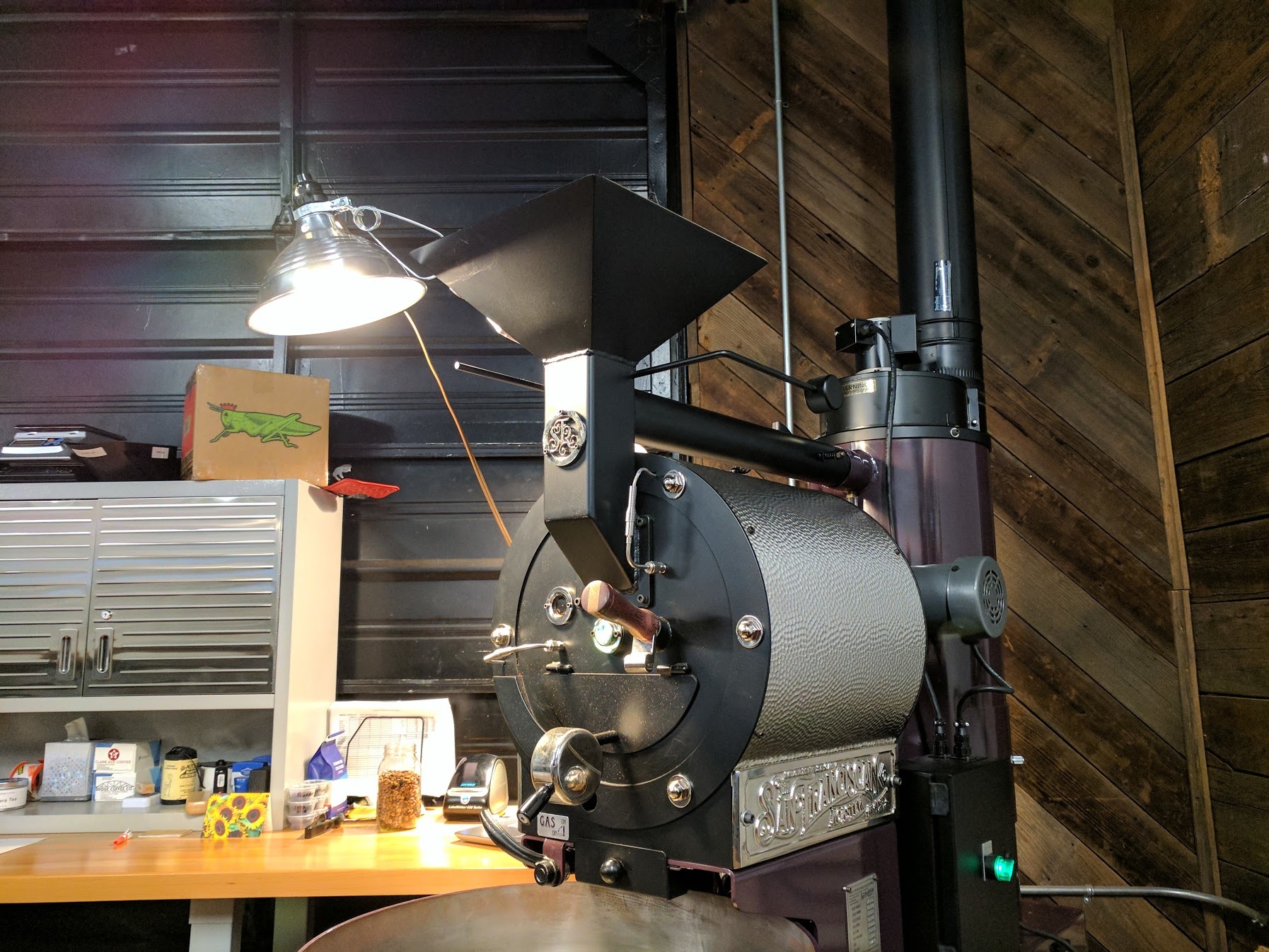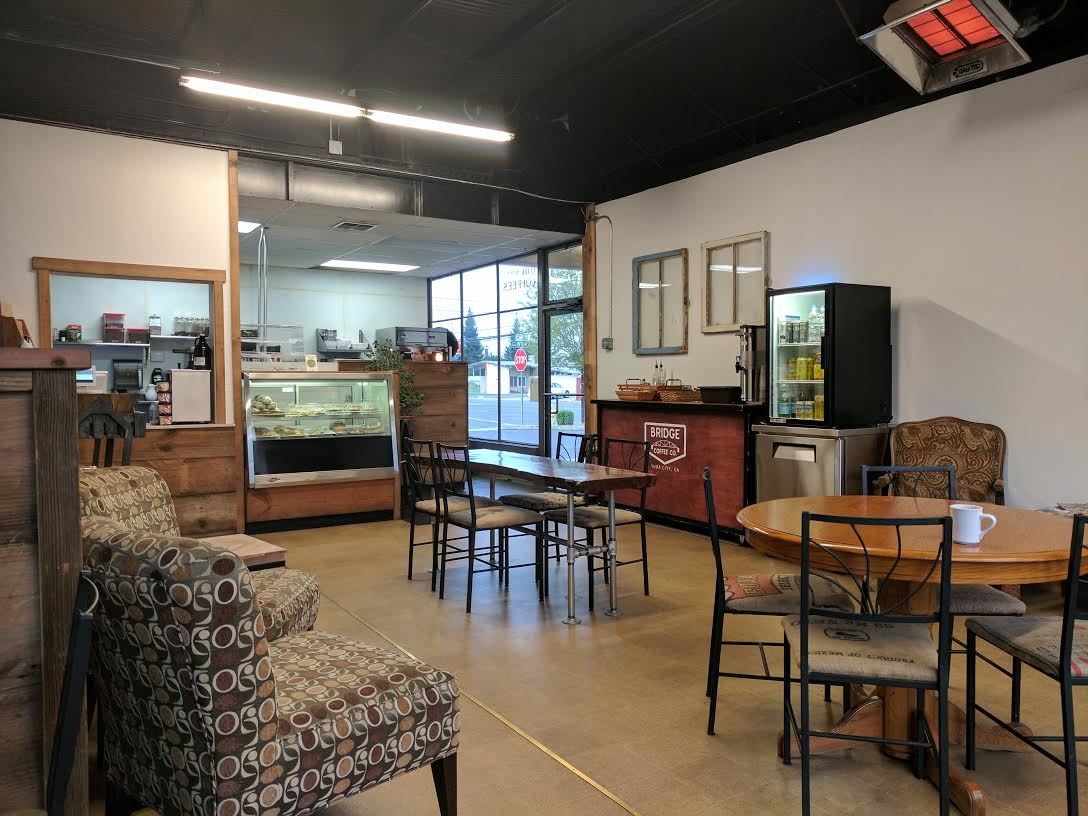 I saw that you competed a bit at Coffee Fest. Any future plans to compete?
Last October, we went to Coffee Fest in Portland with our cold brew, and it was a remarkable experience. We had wonderful feedback from the attendees of Coffee Fest that came through the line and from the judges. We made it through the first round, and in the second round, we went up a strong competitor and didn't make it. Still, from the feedback that we got, we were the peoples' favorite. One of the things we're really proud of is we took what we serve. We didn't bring a unique competition roast. We felt like the profile and coffee we came up with was a very specific taste, we wanted to showcase that. It was great to see it do so well that anybody could come up and enjoy it.
I would love to compete in the US Roaster's Champ. In getting into the coffee business, culture, and community, one of the things I really enjoyed about competing is the challenge to do better and learn from competitors. The open community we have, I have yet so much to learn. Every time you peel back and see something about coffee that's new to you, it exposes so much more you didn't know. I can feel the lifetime of knowledge. I want to show that what we do is with a lot of love and care, and we want others to enjoy it to.
What's your favorite coffee you're roasting right now?
My favorite is always an Ethiopian. A nice, super-sweet and fruity natural is my favorite. It's not something I go for every day. It's like an indulgent dessert that I love to savor on special occasions. We have a Colombian on bar that's delicious. It's got everything from chocolatey-cocoa to this snappy, apple finish. It's wonderful.
To learn more about Bridge Coffee Co., visit their website, Facebook, and Instagram page.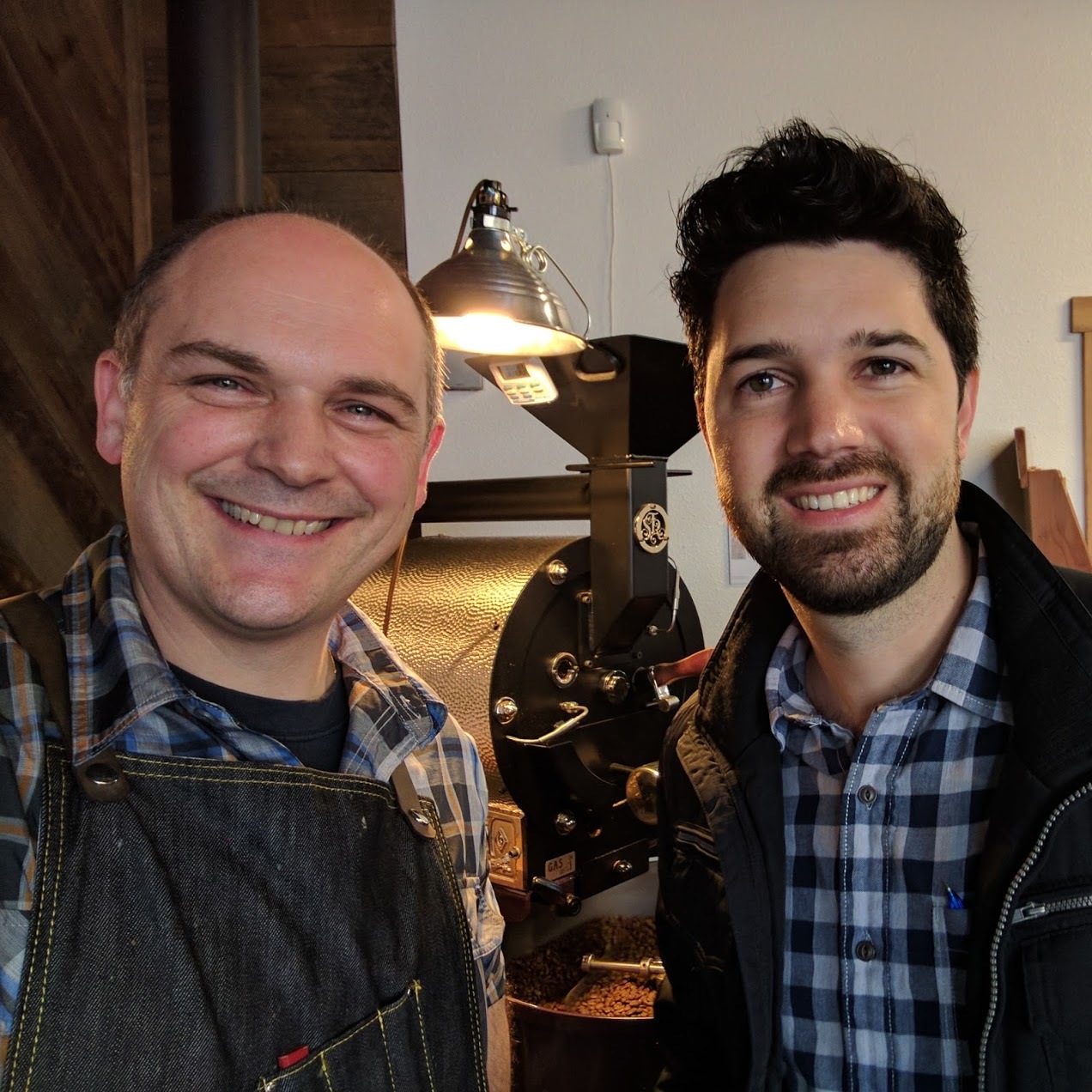 Images 1-3, 5-7 courtesy of Bridge Coffee Co.