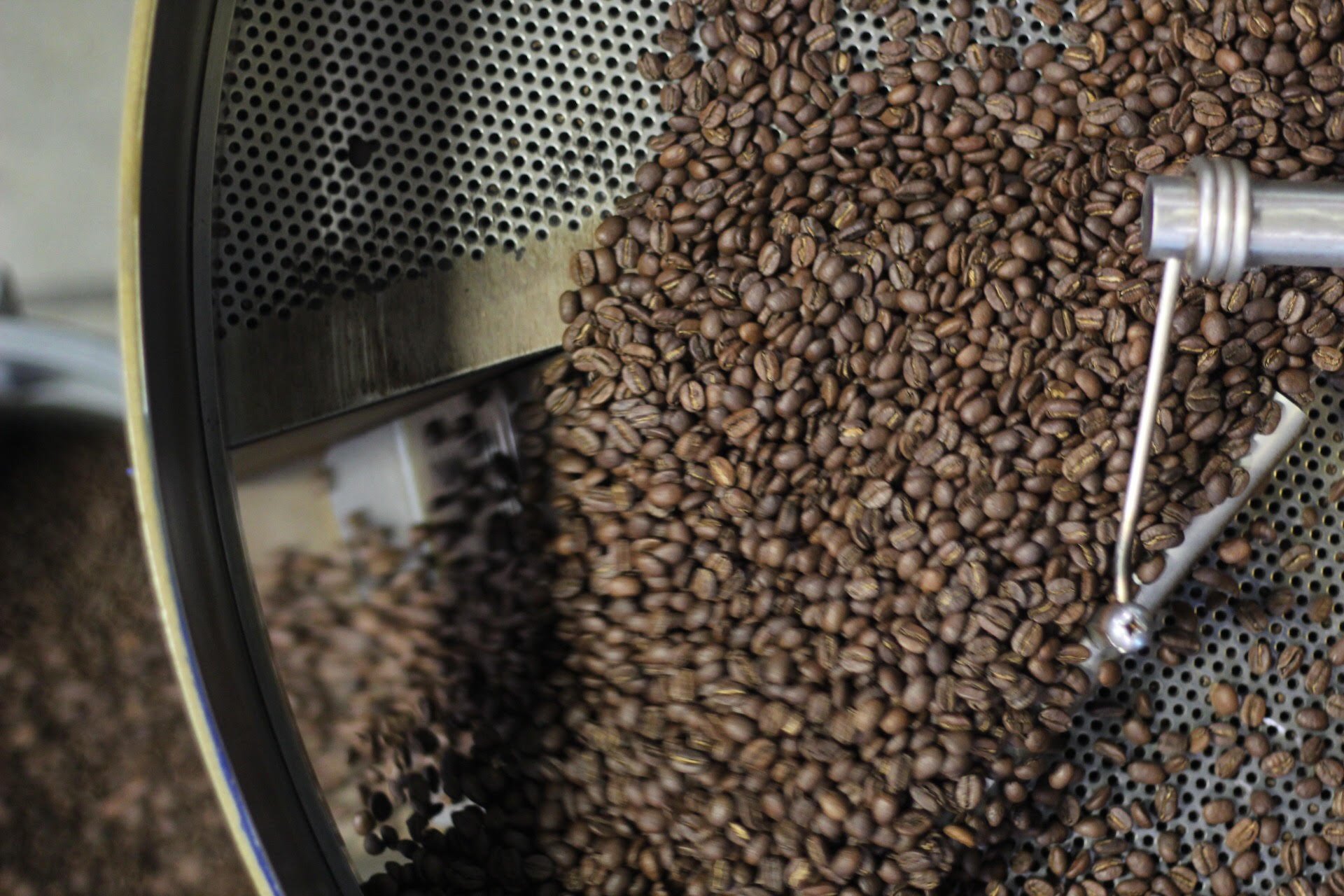 As you venture into becoming a coffee house owner, one of the primary components of your coffee house will ultimately be your roaster. Evaluating your options for a commercial coffee roaster will depend on your needs and business plans.
One key question to consider is: Do you plan on selling in a cafe, online, or both? You'll also want to consider your volume and whether you plan to start small and eventually increase in your size of batches or you're content sticking with small high-quality batches throughout. The size, features, and functionality of your roaster will significantly impact your business. So before you dive in, consider which options make the most sense for your coffee house.
Know Your Local Regulations
Prior to purchasing a commercial coffee roaster, you'll need to explore your local emission laws. In some counties, an afterburner is absolutely required. Even if your county doesn't require an afterburner, larger roasters make it necessary to include an afterburner since you'll be producing more smoke and odor. Our SF25 and SF75 roasters feature built-in afterburners that comply with the toughest of mandates, which means you won't have to worry about purchasing a separate afterburner. The SF75 has a LO-NOx burner. This roaster provides energy efficiency and healthier emissions.
Size
One piece of information to keep in mind is that new coffee house owners should consider buying a roaster that is bigger than their projected need. As the saying goes, time is money. Instead of spending 40 hours a week roasting, you can cut that time into 20 hours a week with a larger roaster. In return, you will have more time and money to devote to marketing, client support, labor costs, and other needed expenses to run your coffee house.
One-pound commercial coffee roasters are suitable for sampling and producing small batches as you test the waters of the business. Our SF1 roaster is equipped to roast 200 grams to 590 grams per batch. The greatest strength of the SF1 is that it can be used as an accurate profile roaster. This fully American-made model gives you the option between propane or natural gas. Ideally, the SF1 is perfect for developing profiles, for use in training labs, and at farms or coffee estates. It is not intended to be used as a production roaster.
For those who've made the decision to open a coffee house, roasting a larger batch is required and therefore a commercial coffee roaster of high-quality production is a must. Our SF6 has become a popular choice worldwide due to its performance and high-quality design. You'll be able to achieve up to 6.6 pounds of green coffee per bach.
What if you wanted a roaster that could achieve the same functionalities of the SF25 without the environmental requirements and higher capital? Well, you're in luck because The San Franciscan Roaster lineup has a new family member: meet the SF10. For roastmasters who want to achieve more than three kilos per batch without the capital of a 12 kilo roaster, the SF10 gives you similar benefits! This roaster is essentially a smaller version of the SF25 sans the higher capital. You'll be able to achieve averaging 10 lbs of green coffee per batch.
An advantage of all San Franciscan Roasters that first-time coffee house owners will benefit from is that our roasters can easily be duplicated up in size, which means as your business grows, your commercial coffee roaster can easily adjust to your needs.
Functionality
In addition to size, other vital features of commercial coffee roasters to consider is how you'll be able to control the heat and airflow. Time-tested technology has made the ability to manage temperature much less challenging. For example, all of our roasters feature temperature probes that measure bean mass and the temperature inside the drum. Roastmasters will be able to know the exact temperature needed to produce best quality roast and they can track this information through data-logging software, creating cohesive practices for all coffee house roastmasters.
Maintenance and Ease of Care
When it comes to the maintenance for your commercial coffee roaster, the ability to easily clean the motors, pipes and the cooling tray will impact the amount of time you routinely spend cleaning your roaster. We've kept ease of care in mind for the design of our roasters without ever sacrificing quality. All of our roasters feature easily removable cooling trays, pipes, and motors. Moreover, the material we use is powder coated, giving our machines a durable finish that won't deteriorate over time. We've also meticulously designed the chip tray to be in front of the machine in order for roastmasters to more efficiently remove chaff.
A Quality Commercial Coffee Roaster Drives Business — Let Us Help You!
Your roaster is is capable of giving you the perfect aroma and finest flavor from green coffee beans. Becoming a coffee house owner is an exciting adventure for you and your team. At the San Franciscan Roaster Company, we encourage all roastmasters to explore how our roasters can help them achieve their desired goals. If you're looking for additional support from the coffee community, consider joining the Coffee Roasting Institute. The San Franciscan Roaster Company has partnered with Bald Guy Brewing to create The Coffee Roasting Institute, an official SCA-certified premier training campus in Boone, North Carolina. Our team of certified roaster instructors will teach students the necessary skills to successfully operate a coffee roasting business.
Our team is committed to advocating on behalf of roastmasters from all over the world. We look forward to spreading the creativity and passion with people who just like us—those who are passionate about the process of impeccable roasts and wish to share these delicious flavors with customers.