Coffee Project NY co-owners and San Franciscan Roaster clients Chi Sum Ngai and Kaleena Teoh recently announced the opening of their third location, a 3,750-square-foot Long Island City venue with a brand new SF-25 commercial coffee roaster, a coffee library, the only Specialty Coffee Association (SCA) Premier Training Campus in New York City, and a public café where their deconstructed lattes and other beverages will be served. Today, we're sitting down with Chi Sum Ngai to hear more about the journey behind this Training Campus and what's next for Coffee Project NY!
Congratulations on the launch of your new coffee lab! Can you share a bit about the journey getting here? What was the inspiration behind launching Coffee Project NY?
Thank you! Kaleena and I started Coffee Project NY with the mindset of it being a mom and pop shop where we could provide good coffee and service to our neighbors. When our team grew, we realized we could not afford to provide growth opportunities to our employees with just a single shop. So we opened a Brooklyn location and equipped it with some fun brewing technology to allow our colleagues to apply their skills to new types of equipment.
When we speak with our team members, we try to gauge where they want to be in coffee and how we can work together to get there. We are a young company and oftentimes we learn to get there as a team. We have team members who have expressed interest in education, production, competition, etc., so the next logical next step for us was to create a pathway for them to get there, and that is one reason why we pursued this opportunity to create an SCA Premier Training Campus in LIC.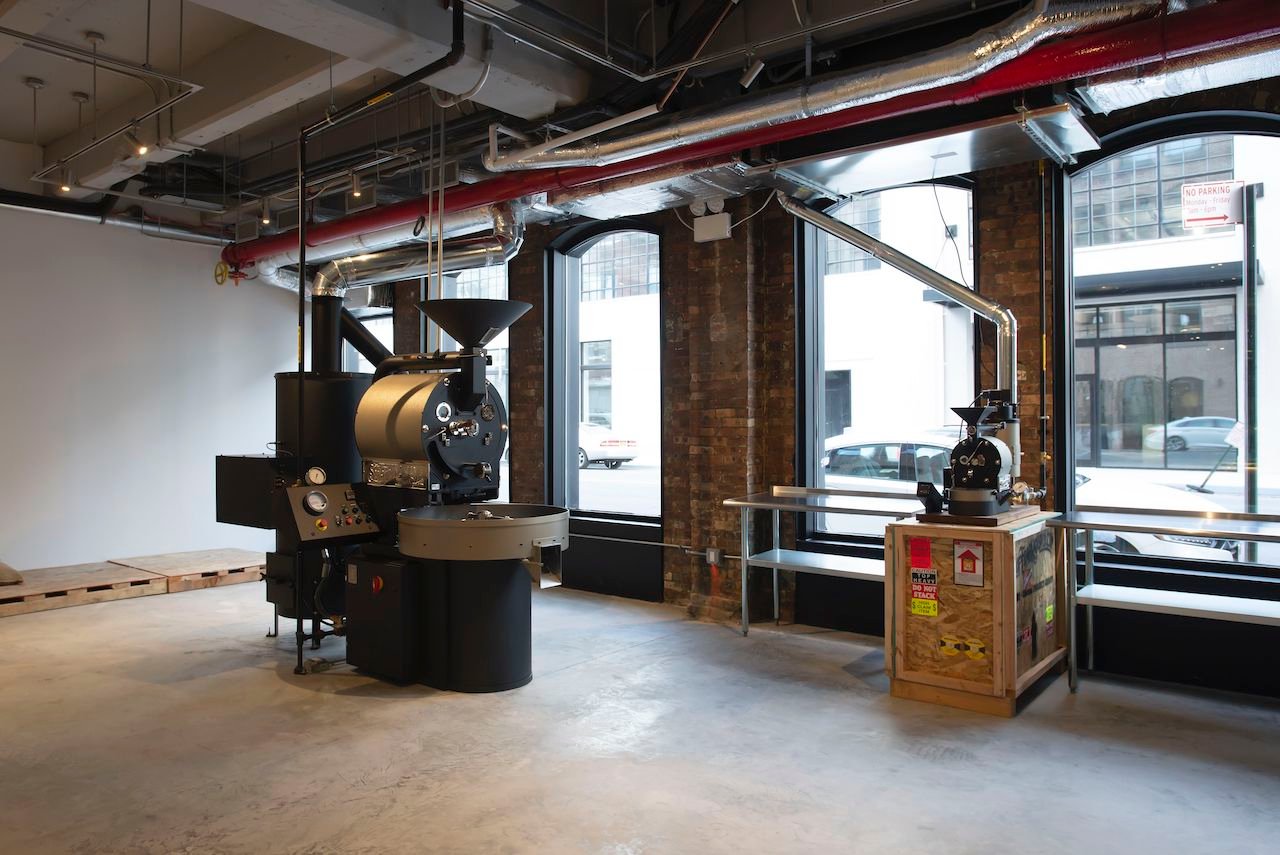 Can you expound on the caffeine scene in Brooklyn? Where do you see specialty coffee heading in years to come?
The caffeine scene in Brooklyn has grown and matured a lot since we first started Coffee Project NY. We have so many industry friends who now roast in the borough, such as Sey, East One, Parlor, Variety, and the folks at the Pulley Collective, among others. That said, exploring coffee in Brooklyn is like a treasure hunt: you walk in a neighborhood that you think you know and all of a sudden you stumble upon a coffee shop that you didn't realize existed — like our shop, which is quite hidden. In other words, there are new high-quality shops opening all the time and we enjoy discovering them as their presence improves consumers' understanding.
The specialty coffee industry is raising awareness around the challenges farmers and producers face in the supply chain. If the industry tackles these issues together, we will make a difference. The specialty coffee market is growing day by day as we communicate to our customers the difference between specialty and commodity coffee and the reason they are paying more for the former. I continue to be optimistic that customers see the value and understand the hard work that goes into the whole supply chain.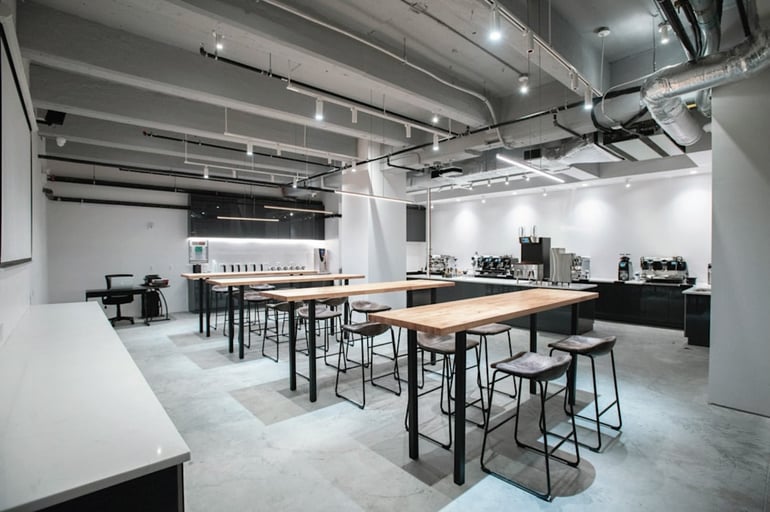 How does your Q Grade certification enhance the guest coffee experience?
Q grading has given me a whole new perspective on coffee. For starters, it has allowed me to appreciate the coffee's unique characteristics and gives me the vocabulary to share that with my guests. What I didn't realize, however, is that it would also increase my appreciation for all stages of coffee. It's deepened my belief that as roasters and baristas, our job is to bring out what's best in the coffee we have in our hands. This means that sometimes, when farmers are dealing with a natural disaster or financial crisis, they can only do so much for the crop despite their best efforts. When I share these sobering but important truths with my team, it allows them to understand and appreciate the cup that they are brewing. I hope that this appreciation trickles down to customers, too. Special shout-out to Boot Coffee and Gather Coffee who facilitated my Q training!
Can you tell us a bit about the coffee classes you offer? What is the current state of coffee education in the industry, and how does Coffee Project NY
fit in?
We offer coffee classes for both professionals and home brewers — from espresso and milk science to brewing and roasting. We are currently the only SCA Certified Premier Training Campus in New York. When Kaleena and I tried to enroll in SCA classes to get certified we discovered that we couldn't find any in our area, and had to fly to Florida. It occurred to us that others in our position would also have to travel similar distances. Coffee education is an investment to begin with, but if you add accommodation and air tickets, it could become unaffordable for some people. So we thought, why not bring the education experience back to New York? There is such a great coffee community in New York, we felt we could create a hub where people learn about and discuss coffee as part of an SCA pathway.

You just received your brand new SF-25 and SF-1! How will these new roasters fit into your brand's expansion, both in education and production?
We are beyond thrilled with our new roasters. We used to roast in a collective and now have greater flexibility to roast more in keeping with our precise scheduling needs. We are also hoping to collaborate with San Franciscan Roaster Company to become one of their east coast training centers, and intend to offer roasting classes as part of our curriculum.
How has roasting on San Franciscan roasters enhanced your personal roasting style?
My experience roasting on SFR when I attended Boot Campus's Roast Lab Pro showed me what a high level of control the machine offers, allowing me to be even more experimental in the roasting process. I am really looking forward to roasting on our very own machine.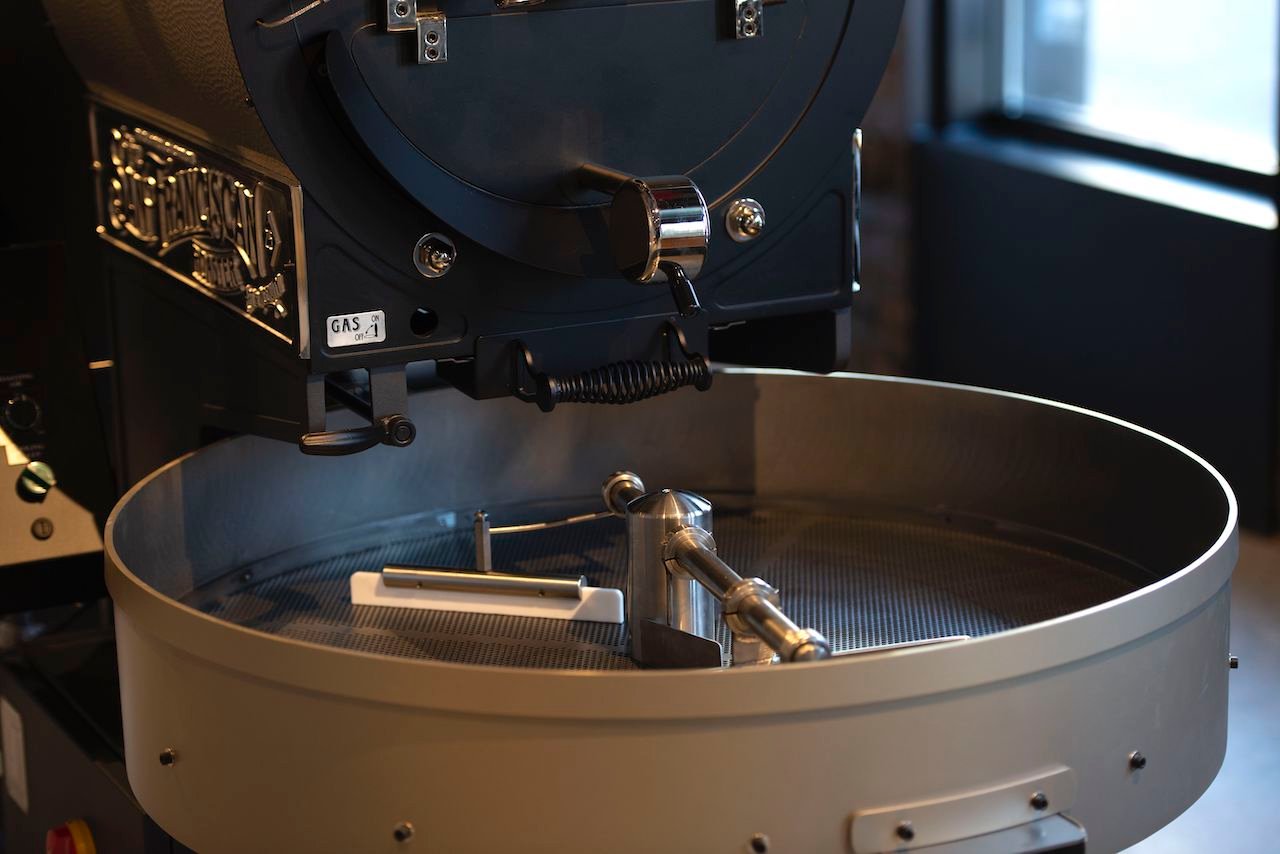 How would you describe your coffees? What's the most popular drink on your menu?
I have an approachable coffee palate. For our house espresso and drip, we go for something that is destined to be an everyday drink. It is usually well-balanced, sweet, not too high in acidity, and usually with notes of dark or milk chocolate. The most popular drinks on our menu happens to be some of our more innovative coffee flights. People also tend to go for our pour over offerings.
What does the future look like for Coffee Project NY
?
We are hoping to become a hub that the coffee community looks to for training and education. We are open to collaborating and working with other like-minded coffee professionals to achieve that goal. We will strive to ensure that everyone on our team finds an area of coffee that they are most interested in and gets our full support. With team members getting their feet wet in the coffee competition scene, I also see us becoming more active in that area as well. We are entering a new chapter for Coffee Project NY and I can't wait to see how it unfolds.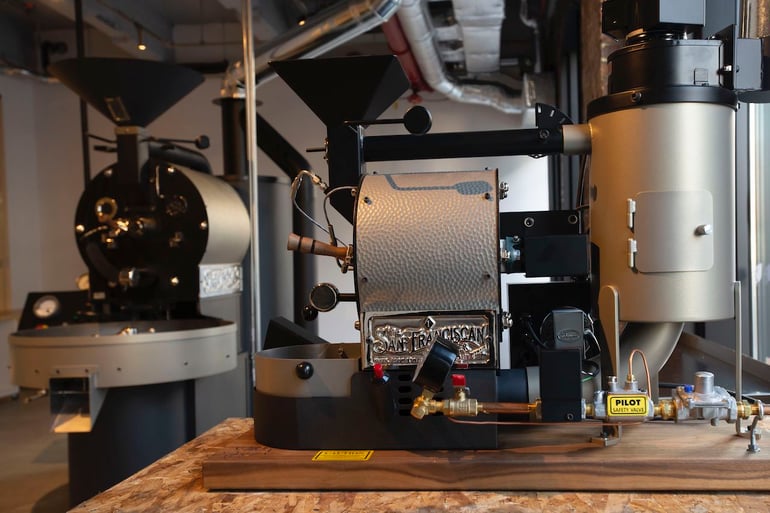 Photos: Coffee Project NY