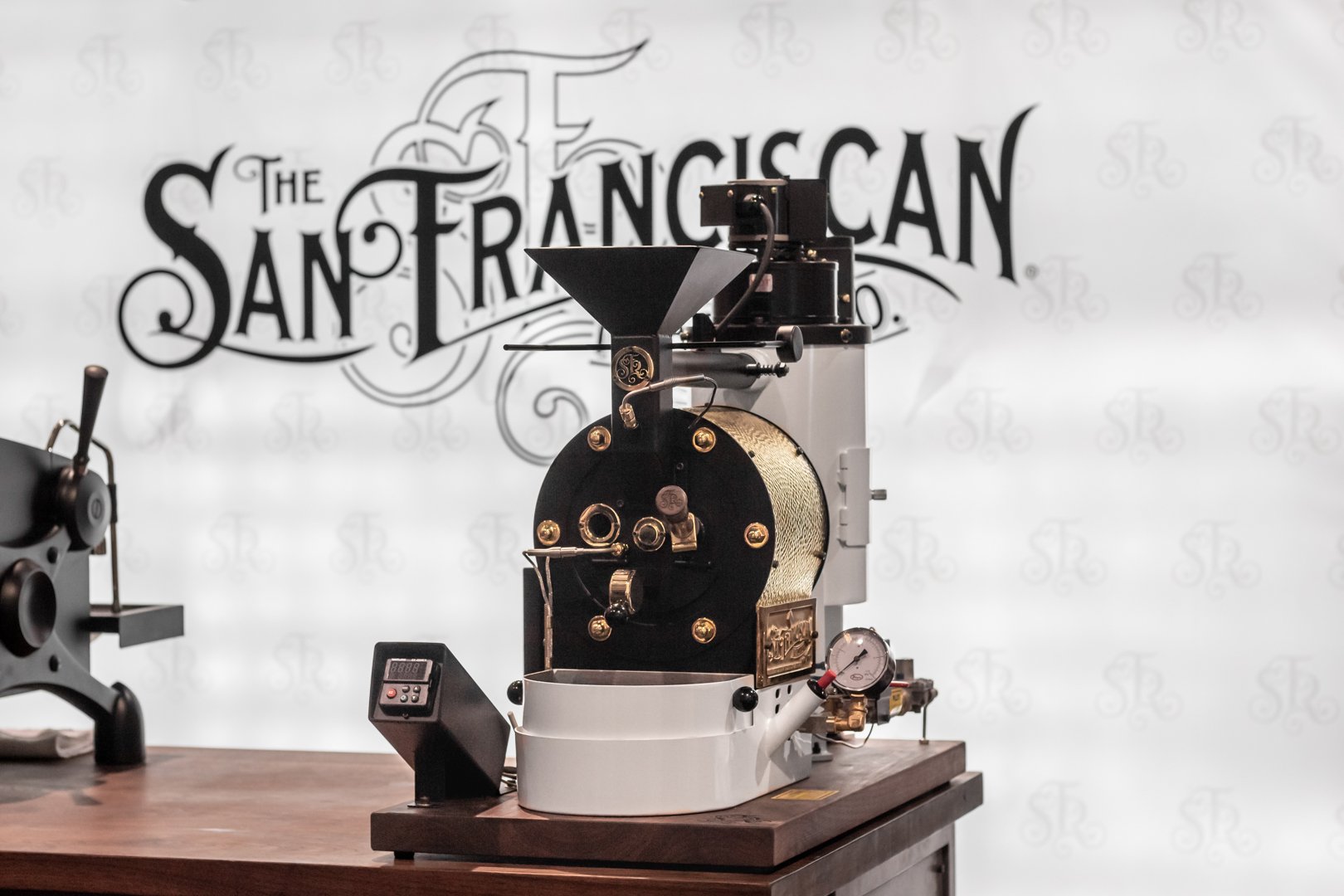 Transitioning from wholesale to roasting in-house may seem daunting. But once you take that leap, you'll experience many great benefits, first hand! If you're interested in taking the reins, then the San Franciscan Roaster Company can help guide the way. Our roasters are designed to suit all your needs so you'll be able to have as much control as possible when roasting your own coffee. Keep reading to learn more about the benefits of in-house roasting.
Why You Should Choose In-House Roasting
Coffee roasting is an art form that requires patience, trial and error, and a healthy serving of creativity. Below, we've outlined four of the many benefits that in-house roasting provides.
1) More Control
When you decide to roast in-house, you'll gain more control over your roasts. This means you'll be able to get as creative as you'd like when crafting a new brew for your faithful customers. Just imagine the freedom of experimenting with your very own coffee roaster. San Franciscan Roasters are designed to bolster your creative spirit. Our machines come with temperature probes that measure bean mass and the temperature inside the drum, thus yielding more precise information. Our roasters are also compatible with most data-logging software for coffee roasting so if you figure out the perfect roast, you'll be able to easily replicate it! These are just a few of the many examples of how much control in-house roasting is able to provide.
2) Make a Connection with Origin
In addition to crafting your very own roasts, in-house roasting also gives specialty coffee roastmasters the ability to connect with origin. By removing the middleman of the coffee wholesaler, in-house roasters are able to form a personal connection with the farmers who supply their green coffee beans. This is important for two reasons. First, you will have the opportunity to choose the coffees you want to roast and serve. Secondly, fostering relationships at origin will allow you to tell a story and educate your customers about your carefully-selected brews.
3) Make a Connection with the Local Community
Not only does in-house roasting foster a positive connection at origin, it also allows for coffee professionals to connect with their community by buying products locally. San Franciscan Roasters are built by hand in our factory in Carson City, Nevada with 100% American-made parts. By investing in a San Franciscan, you'll be able to play your part in enriching and bolstering the local community.
4) Be Involved with Every Step, From Farm to Cup
In-house roasting gives you the ability to partake in every step of the specialty coffee process, from farm to cup. In addition to building relationships with farmers all around the world, you'll also be able to provide your own employees with valuable experience and knowledge regarding coffee roasting. By getting your team interested in the coffees they are serving, employees will become immersed in the language and process of roasting and tasting coffee. This will allow your team to educate customers and build relationships between your customers and origin.
Choose a San Franciscan Roaster, Today!
We understand that many specialty coffee houses have great relationships with their coffee wholesalers but the benefits of in-house roasting far outweigh the benefits of wholesale. You don't need to be just part of the process; decisions don't have to be made for you ahead of time. Instead, you can take control of your coffee roasting dreams and ambitions by choosing a machine from the San Franciscan Roaster Company. We strive to manufacture machines of the highest quality. We achieve this by building everything by hand, from scratch, with American-made parts. If you'd like to learn more about what we have to offer, don't hesitate to give us a call!