We are extending the SF-6 "Embrace the Craft" Bundle until February 28!
When we first announced our SF-6 "Embrace the Craft" Holiday Bundle, we knew it would be a hit, but we didn't know it would be this popular! Because of the tremendous feedback we've received, we're extending our offer. From now until February 28, receive over $3,000 in added value with the purchase of an SF-6 roaster!
SF-6 "Embrace the Craft" Bundle Features
The SF-6 "Embrace the Craft" Bundle features the classic cast iron black SF-6 with brass finishes. The SF-6 is the perfect roaster for new coffeehouses, cafes, small roasteries, and farmer's markets. For the regular price of an SF-6, you will also receive:
Two days of roaster training at The Coffee Roasting Institute for two people, a $1,300 value
SF-6 crating fee up to $250
Freight credit up to $500
Credit for manufacturer recommended venting up to $1,000
Create your dream machine, and add a personalized color for a modest additional cost!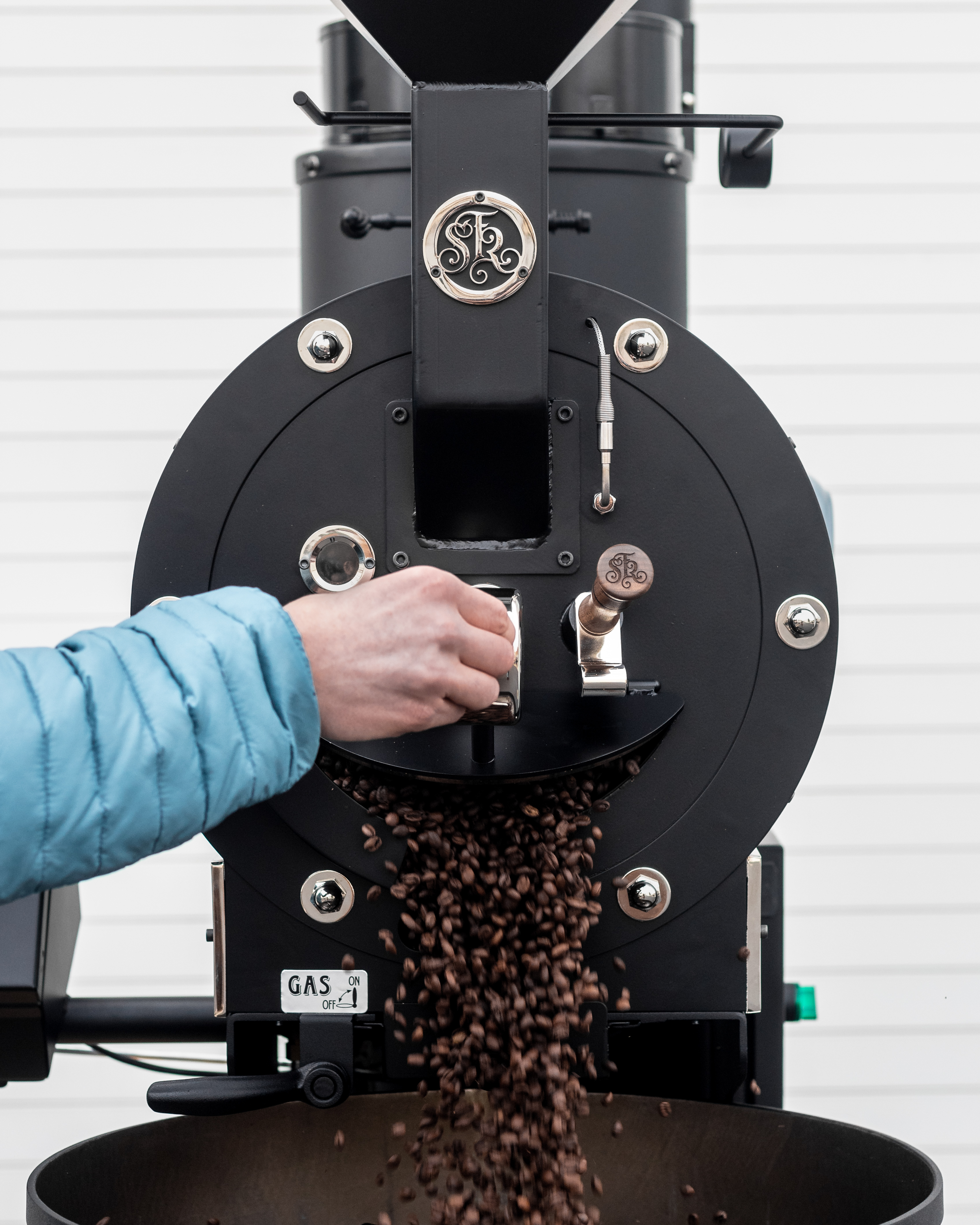 The San Franciscan SF-6 Roaster Features
Combining art with ingenuity, our award-winning roasters are handcrafted with 100% American-made steel at our factory in Carson City, Nevada.
Roasts up to 6.6 pounds (3 kg.) of green coffee per batch.
Compatible with most coffee roasting, data-logging software
Fitted with bean mass and internal drum temperature probes
Magnehelic design that allows the roaster to read system pressure and gives the roast-master control to log data and interpret results with corresponding variables
Equipped with self-igniting burners and a pressure gauge to monitor BTU output
Removable motors, pipes, and cooling tray for easy maintenance
For more information on the SF-6, click here.
Learn More
To learn more about the SF-6 Bundle, send us a message. Soon, you will be roasting on your brand new SF-6!