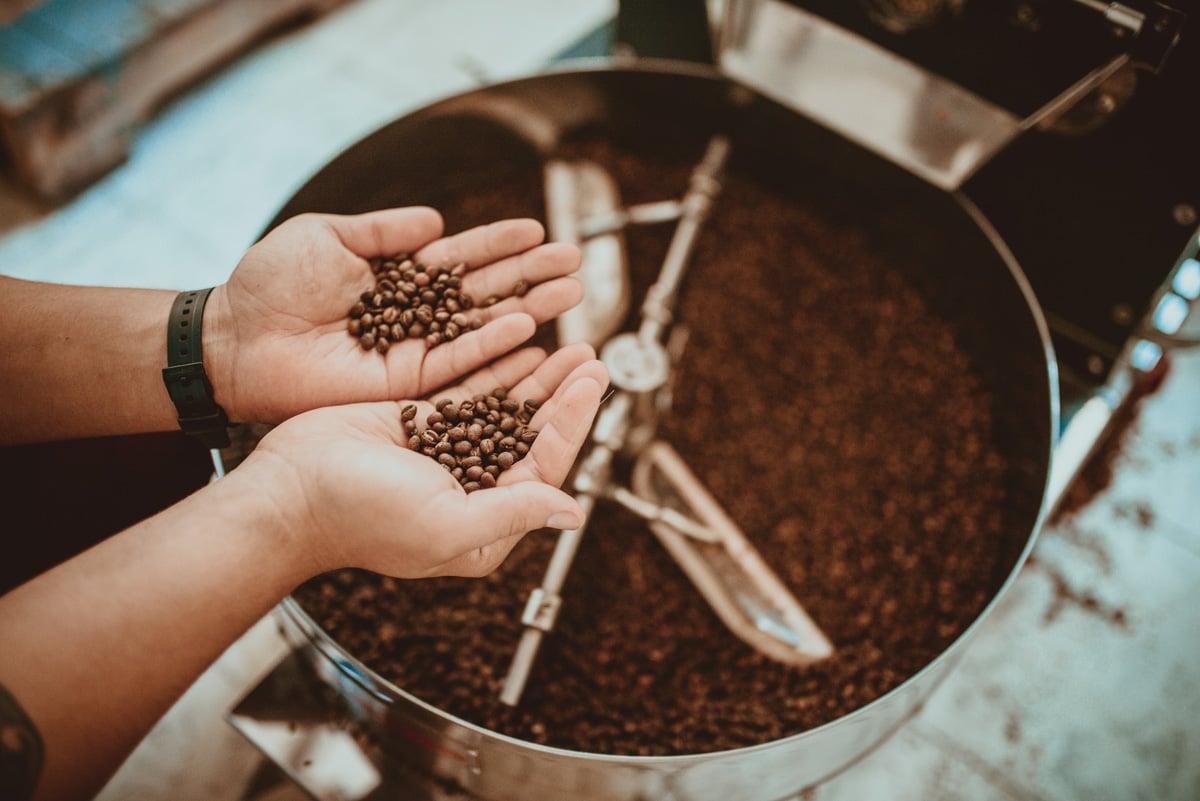 There are few things in life as satisfying or enjoyable as a delicious cup of artisan coffee. It can serve as a tasty treat, a delightful afternoon pick-me-up, or the perfect way to start your day. However, brewing the perfect cup of coffee is more complex than most people realize and takes training and knowledge to perfect.
If you love to start your morning with a delicious cup of artisan coffee, you've come to the right place. We will tell you everything you need to know about becoming an artisan coffee roasting master and which coffee roasting manufacturer to turn to for the best coffee roasting equipment.
If you want to begin your journey to becoming an artisan Coffee Roaster, San Franciscan Roasters has all the equipment to get you started. Contact us online or call (775) 996-2280 to learn more about our products.
How to Become a Professional Coffee Roaster
Whether you're looking to open a coffee shop, start a coffee roasting business, or want to brew the perfect cup of coffee at home, here's how to go about becoming a professional coffee roaster.
Research the Principles of Coffee Roasting
If you're serious about becoming a coffee roasting professional, first, you should research the field. Coffee roasting is like any other food or drink profession because there's a science and a method to the madness. It's important to familiarize yourself with the different types of coffee and roasting methods and learn more about the roasting process.
Choose Your Roasting Location
Choosing the right location is paramount if you're planning to open a coffee shop or roasting company. You should pick somewhere affordable, with enough space and the perfect environment for roasting coffee. It's important to consider things like humidity, ventilation, and accessibility when choosing your coffee roasting location.
Choose Your Artisan Coffee Roasting Equipment
The only thing more important than choosing the right location for your coffee roasting operation is choosing the right equipment. This goes for both professional coffee roasting and home roasting. You must take your time with this process and do all the research necessary to be confident in your choice.
Ideally, choose a custom coffee roaster built from scratch to meet your needs. You should also choose one that's the right size to fit your operation, which means that home roasters don't need one as big as professional-grade roasters.
Receive Training From an Artisan Coffee Roaster Manufacturer
As you can see, you can do plenty of things on your own on your journey to becoming an artisan coffee roaster. However, the best thing you can do is receive professional training from a coffee roaster manufacturer. Learning how to become an artisan coffee roaster is like any other job in life. It's always best to receive hands-on training and education from a reliable professional who has the experience and knows what they're doing.
Be Patient
As you're researching and learning everything there is to know about coffee roasting, it's important to be patient. The same goes for after you've purchased your coffee roaster and are experimenting with different brews. Becoming an artisan coffee master takes time, and you're bound to make mistakes along the way. Just as food is to chefs and beer is to brewers, artisan coffee roasting is a lifelong journey where you constantly try new methods and recipes.
Who to Contact for All Your Artisan Coffee Roasting Needs
No matter how much training and education you receive, an artisan coffee roaster is only as good as the machines they use. While you're receiving training from a coffee roaster manufacturer, you can purchase a top-of-the-line coffee roaster. At the San Franciscan Roaster Company, you'll get both things in spades. We have one of the best coffee roasting educational programs and some of the best coffee roasters in the industry. Contact us online or call (775) 996-2280 today!